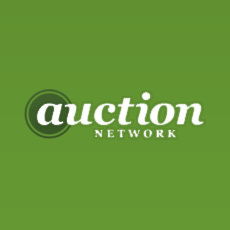 Tulsa, OK (PRWEB) December 25, 2008
The Auction Network is conducting an open casting call and looking for two enthusiastic Battlestar Galactica fans to be on-air commentators. The open casting call will take place December 30 from 10:00 a.m. to 3:00 p.m. at Universal CityWalk in Universal City, California. Registration will begin at 10:00 a.m. on the patio outside of CityWalk's "Tu Tu Tango" restaurant.
Propworx and the NBC Universal Television, DVD, Music and Consumer Products Group are presenting the "Battlestar Galactica" Auction at the Pasadena Convention Center on Jan. 17-18, 2009, and the Auction Network will be covering the auction live. Viewers will be able to watch and bid on nearly 800 lots in real-time using Auction Network's bidding applications. FREE registration is required to bid. For more details about the Battlestar Galactica auction or to watch the live coverage of the auction, visit Auction Network or Battlestar Props.
The Auction Network is looking for someone who isn't shy on camera and can talk about all things Battlestar Galactica during the auction. Don't know the difference between krypter and jock smock? Well then, nugget, you better start studying now!
Auction Network will announce the two lucky winners on Jan. 7, 2009, on http://www.auctionnetwork.com. Winning fan commentators will receive travel, hotel expenses and one-day per diem compliments of Auction Network. The ambrosia is on you.
Auction Network is giving interested fans two ways to audition:
1. Show up to our live open casting call which will take place on Dec. 30, 2008, from 10 a.m. to 3 p.m. (PST) on the patio of the Café Tu Tu Tango Restaurant located on the Universal CityWalk at 100 Universal City Plaza in Universal City, Calif. 91608. You will be able to fill out release forms at the casting call. Registration begins at 10 am (PST). Bring a photo ID to participate.
For all you colonial marines, leave the FN P90, Beretta CX4 Storm and COP 357 Derringers at home. Universal prohibits anyone from bringing weapons -- real or prop -- onto the premises. We don't need a Code Blue being sounded.
2) Can't make it to the open casting call? Interested applicants can create and submit an original video with a maximum running time of five minutes (0:05:00) in a digital file format (.AVI, .MOV, .WMV or .MPG). Post the video to your YouTube channel and send us an e-mail at contest (at) auctionnetwork.com. Or, submit the video through the Auction Network Battlestar Galactica contest group channel (http://www.youtube.com/group/ANBattlestarContest).
We'll check it out and if it blows our fraking minds we'll add your audition video to our YouTube favorites section along with all the videos Auction Network collected during the on-site casting call.
The judges will rate the videos on a 1-10 point scale rating with 1 point being the lowest score and 10 points being the highest score, based on the following equally weighted criteria: (1) expertise in BSG trivia and all other matters BSG, (2) ability to articulate your thoughts and deliver commentary clearly, (3) capability to express yourself with brevity, and (4) good camera presence (audience appeal).
Then all you have to do is hope the gods (and our selection panel) select you for the live telecast. All video submissions are due by 11:59 p.m. (CST) on Jan. 5, 2009. You can find the required contest rules at: http://www.auctionnetwork.com/news/Article.asp?ID=5024.
Send any contest questions to: contest (at) auctionnetwork.com. Must be at least 18 to participate.
Uploading a submission in this contest constitutes entrants irrevocable release, assignment, conveyance and transference to sponsor of any and all right, title and interest in the submission including, without limitation, all copyrights.
All valid entries will be reviewed carefully. Entrants must also meet YouTube's terms and conditions. Auction Network reserves the right to prescreen, monitor and remove postings and videos at its discretion.
About Auction Network:
Auction Network is the live-bid-to-picture interactive auction entertainment network that offers audiences compelling interactive programming merging the sport and spirit of live auction with the ability to watch, bid and win live, real-time, in H-D from anywhere in the world. Auction Network allows viewers to participate either live or through absentee bidding online at http://www.auctionnetwork.com and on television across cable and satellite channels throughout the U.S.
About NBC Universal Television DVD, Music, and Consumer Products Group:
NBC Universal is a leader in providing entertainment programming to the domestic and international marketplaces. NBC Universal Television DVD, Music, and Consumer Products Group manages all global ancillary television business endeavors for the NBC Universal Television Group, including third-party home entertainment distribution, consumer products, musical soundtracks, special markets projects and the NBC Universal Online Store.
About Propworx:
Propworx, Inc. serves the movie and television industry by selling production props, costumes and set pieces through special live and Internet auctions, while at the same time integrating these special events into a studio's marketing campaigns. Propworx goal is not just to sell the assets of a production, but to leverage those sales into meaningful publicity and marketing to increase the overall awareness of a production. For more information about Propworx, and examples of what Propworx can do, please go to Propworx.
###