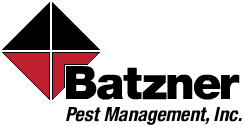 It's all about getting the word out concerning these insidious pests and doing what we can to help prevent their infestations,

Christine Venuti, Marketing Manager
New Berlin, WI. (PRWEB) June 22, 2012
How is it possible that a Wisconsin company can have a celebration with Volunteers of America resident homes in Wisconsin and Pennsylvania, over 4 states away? They sent them all a party in a box!
Four years ago, Batzner Pest Management received a letter regarding the national event celebrating Carpenter Ant Awareness Week --June 24-30, 2012. This event caught the eye of Robert Schertzer, an individual that lives in a Volunteers of America housing complex for disabled adults from Wilkes-Barres, Pennsylvania (near Scranton). Schertzer wrote Batzner a letter, which was typed using a 1930's style typewriter (drop caps and all), looking for carpenter ant and other pest prevention tips.
Inspired by this letter, Batzner's Marketing Manager, Christine Venuti, got the idea to not only send them the pest tips, but also a "party in a box" so that they could celebrate the week with Batzner. "It's just something fun I thought up and we are excited to have them celebrate this with us. Although this year, we will also be celebrating with 4 Volunteers of America houses here in Waukesha, WI, as well," according to Venuti.
"On Wednesday, June 27nd at 2:30 pm CST, Robert, the residents of the Volunteers of America complex in Pennsylvania, and the residents of 4 of the Waukesha, WI Volunteers of America houses will be celebrating this event with us. It's all about getting the word out concerning these insidious pests and doing what we can to help prevent their infestations," said Venuti.
During National Carpenter Ant Awareness Week, Venuti encourages business and homeowners to look for warning signs from these bothersome and destructive pests because wood-destroying organisms cost Americans $3.5 billion annually.
In the spring, carpenter ants send out large swarms of winged adults for reproduction. If there is a nest already inside a home or business, swarms of winged insects often are seen trying to escape through a window. "This is usually the first clue that there is a problem," says Venuti. "Other telltale signs are piles of wood particles, called frass, and large black ants in and around the dwelling," she says.
Carpenter ants are one of the largest ant species and can be 1/4 to 3/8 inch long. Their most common color is black; however, they may also be reddish or yellowish in color. They have a pinched waist, elbowed antennae, a single bump or node between the abdomen and thorax, and an evenly rounded thorax when viewed from the side.
Although their natural nesting sites are in trees, carpenter ants can also invade and live indoors. These ants rarely cause structural damage to buildings, although they can cause significant damage over a period of years because nests are so long lived.
The only way to eliminate carpenter ants is to destroy the nest. Carpenter ants can actually be actively building their nest for years before a home or business owner detects their presence. A highly trained Pest Management Professional is able to perform an inspection, assess the situation, and perform the proper treatment.
For more information about pests and pest management, contact Christine Venuti at Batzner Pest Management at 262-797-4160 or visit Batzner's website at http://www.Batzner.com.