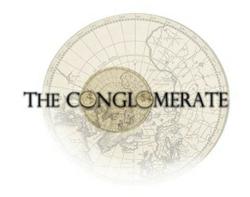 When people have trust in a brand, they will come back and recommend it to others
Atlantic City, NJ (PRWEB) March 26, 2013
On Saturday, The BBB Conglomerate Network attended the better business practices meeting at the Revel Hotel and Resort. The conference was not only used as a networking platform, but also underlined the importance of practicing business ethics. Antoine Bell was one of the 900 attendees last weekend, he says: "It was absolutely amazing to meet business people from many different states. This meeting certainly helped us to strengthen business relationships between The BBB Conglomerate Network and business partners across America." Furthermore, the event has demonstrated that ethical business practices have a crucial impact on a company's success.
Read More: http://www.bbbconglomeratenetwork.com/
According to a study by the Institute of Business Ethics (IBE), companies displaying a 'clear commitment to ethical conduct' outperform businesses who do not value such business practices. Philippa Foster Black, director of IBE, states: "Not only is ethical behaviour in business life the right thing to do in principle, we have shown that it pays off in financial returns" (sbinformation.about.com). Antoine Bell at The BBB Conglomerate Network explains that great business practices lead to enhanced trust between a company and its clients, customers or stakeholders and automatically increase business opportunities as a result. "When people have trust in a brand, they will come back and recommend it to others," adds Antoine Bell. Increased business opportunities will then enhance a higher return on investment, growth and long-term success.
The BBB Conglomerate Network is a direct sales and marketing company based in New York City. "We believe in compliant business practices and the better business practices seminar has helped us to be more creative, more unique and the conference has also provided us opportunities to network with business partners all around the U.S. The BBB Conglomerate Network is well known to its clients as trustful, reliable and respectful. The company helps its clients to raise brand awareness on their behalf by providing direct results in a cost-effective and efficient manner. Having built such strong relationships between the BBB Conglomerate Network and its clients, the company has gone through significant growth in 2012. Antoine Bell says: "We can make a difference in our competitive world." The competition is high in the current economical climate, but companies like the BBB Conglomerate Network determine the trend towards business growth.