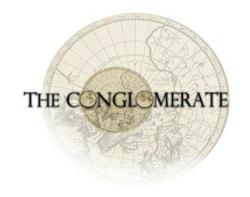 Our most competitive advantages are that we are a very cost effective solution for our clients. In addition to that, we do offer 100% return on their investment on all our services
New York City, NY (PRWEB) March 08, 2013
An article titled U.S. consumer spending could slow in Q1 2013: Commerce Dep't published on 13 Febuary 2013 on Canplastics.com, the Commerce Department reveals that consumer spending accounts for about 70% of the U.S. economy and increased by 2.2% annual rate in the fourth quarter of 2012. Even though, only a moderate economical growth is expected for 2013, Antoine Bell, Managing Director at The BBB Conglomerate Network, is confident to reach a 6% growth by the end of the first quarter. "We have five more weeks to go and are right on track," says Antoine Bell.
After gaining 0.7% in December, consumer spending is estimated to have increased by only 0.1% early this year (Canplastics.com). Antoine Bell at the BBB Conglomerate Network says: "We have noticed a slight decrease in consumer demand; however we have extended our reach and can therefore continuously fulfil our clients' requirements as well as accomplish our 6% growth goal for this quarter." The BBB Conglomerate Network is an outsourced direct sales and marketing company based in New York City and has shown an enormous growth in the middle of the recession. Antoine Bell is certain that the company's success is based on its unique marketing strategy: "Our most competitive advantages are that we are a very cost effective solution for our clients. In addition to that, we do offer 100% return on their investment on all our services," explains Antoine Bell.
More Info: http://www.bbbconglomeratenetwork.com
Furthermore, the BBB Conglomerate Network is raising brand awareness and reaches out to potential customers on a face-to-face basis. "Our sales representatives have the great opportunity to connect directly with people and facilitate trust on behalf of our clients' brands," says Antoine Bell.
The management team of the BBB Conglomerate Network is looking very positively into the future. The company has transformed growth opportunities into a successful and further expanding business. According to forecasts, the economy is expected to grow more rapidly again at a rate of 2.8% in 2014, which would be the best performance since 2005 (Npr.org). The BBB Conglomerate Network is ready to launch three branches in three different states by the end of the first quarter and is planning to have 30 branches by 2015. "We have a lot of work to do and can't wait to accomplish even higher goals in the coming years", says an excited Antoine Bell.