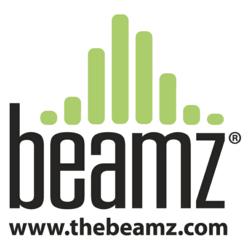 With the revolutionary Beamz music technology and our experience creating exciting music videos and commercials, we are confident that Beamz will be the hottest new interactive product the market has seen in years, as well as a must-have for all consumers
Scottsdale, Arizona (PRWEB) April 30, 2013
Beamz Interactive, an interactive music product and technology company, today announced that it has engaged Static Free Films (http://www.staticfreefilms.com ), a leading LA based creative production company, to create a family of commercials and videos for its next generation Beamz interactive music products. The campaign is scheduled for the second half of 2013 and is planned to include an integrated national TV, internet and social media marketing program.
The commercials and videos will be produced by Static Free Film's seasoned director/producer Gobi M. Rahimi, who is a creative and proven producer with experience in all facets of content production. A partial list of some of the artist Gobi worked with in the past include: Tupac, Snoop, Ice Cube, Dr. Dre, Alicia Keys, PDiddy, Trent Reznor, Monica, Brandy, Baby Face, Fabulous, Mack 10, Helta Skelta, Musiq, Jadakis, Missy Elliot.
"We are very excited about launching our partnership with Gobi," said Charlie Mollo, President & CEO of Beamz Interactive. "We believe Gobi will create a variety of great videos to launch our next generation Beamz products, and that this will support a strong 2013 holiday season and a strong 2014."
"I'm ecstatic about working with Beamz, as it empowers anyone to create music. Now with a BEAMZ, I can play every instrument AND make great music," said Gobi Rahimi, founder of Static Free Films. "With the revolutionary Beamz music technology and our experience creating exciting music videos and commercials, we are confident that Beamz will be the hottest new interactive product the market has seen in years, as well as a must-have for all consumers."
Static Free Films will be managed by Satya Direct (http://www.satyadirect.net), Beamz integrated marketing firm, who will promote these new commercials and videos as part of an overall marketing program announcing and promoting the new Beamz product offering and capabilities. "We are very fortunate to have such a great talent such as Gobi Rahimi involved in this ground breaking project." says Satya Directs' Co-CEO Nancy Duitch.
About Beamz
Based in Scottsdale, AZ, Beamz Interactive, Inc. (http://www.thebeamz.com) has created a new interactive laser controller technology that can be used to develop new market opportunities in a wide variety of music, game, therapy and consumer applications. In its first application, the Company developed an innovative new music technology and product offering that brings music to literally everyone in a manner that has previously not been possible. Beamz allows people that have no musical background or training to play and enjoy music within minutes, yet it has the depth to enable accomplished DJs, artists and musicians to perform, compose and create very sophisticated interactive music. Beamz Interactive's technology portfolio includes multiple patents, patents pending and trade secrets covering interactive music, software, laser-based controllers, gaming applications and related designs and devices.
About Static Free Films
As a full service production company, Static Free Films specializes in content creation helping its clients build a compelling and engaging presence on a variety of media platforms. Expertise includes the creation of events, promotional videos, commercial spots, industrials, reality pilots and shows, narratives, and branded content. Most recently Static Free Films spearheaded a new media campaign for Nestle/Hot Pockets, with Snoop Lion that is in the process of becoming a viral hit. Prior to that the company created a campaign for Nestle/Butterfinger, featuring Seth Green that garnered over 70,000,000 media impressions. In 2010-11 the company produced two international 3D film festivals in Singapore and Hong Kong that included CEOs of Imax, Disney, Fox, Dreamworks and Lucas films. Other clients have included, Shell Motor Oil, Levi's, Pepsi, Symantec, MTV, BET, HBO, Windows Vista, Gateway Computers, BCBG, Draeger Pharmaceutical and Levi's.
About Satya Direct
CO-CEOs/Founders Nancy Duitch and Brandee Alessandra started Satya Direct, a direct response marketing and management company to create successful brands from concept to rollout in every channel of distribution. Duitch and Alessandra together have generated over $2 Billion dollars in revenue and have an extensive background in marketing, branding and advertising with high profile consumer products. Satya Direct's brand response philosophy, methodology and practices, as well as its new entertainment and technology division, have propelled Satya Direct to become one of the fastest growing full service marketing/branding and management companies.
###
Cautionary Note Regarding Forward-Looking Statements
This press release contains, and our officers and representatives may from time to time make, "forward-looking statements" within the meaning of the safe harbor provisions of the U.S. Private Securities Litigation Reform Act of 1995. Forward-looking statements can be identified by words such as: " anticipate," "intend," "plan," "goal," "seek," "believe," "project," "estimate," "expect," "strategy," "future," "likely," "may," "should," "will," and similar references to future periods. Examples of forward-looking statements include, among others, statements we make regarding: expected operating results, such as revenue growth and earnings; anticipated levels of capital expenditures; strategy for customer retention, growth, product development, market position, financial results and reserves; and strategy for risk management.
Forward-looking statements are based only on our current beliefs, expectations and assumptions regarding the future of our business, future plans and strategies, projections, anticipated events and trends, the economy and other future conditions. Because forward-looking statements relate to the future, they are subject to inherent uncertainties, risks and changes in circumstances that are difficult to predict and many of which are outside of our control. Our actual results and financial condition may differ materially from those indicated in the forward-looking statements. Therefore, you should not rely on any of these forward-looking statements. Important factors that could cause our actual results and financial condition to differ materially from those indicated in the forward-looking statements include, among others: Economic and financial conditions, including volatility in interest and exchange rates, commodity and equity prices and the value of financial assets; volatility in the capital or credit markets; technological developments or other changes that affect customer demand.
Any forward-looking statement made by us in this press release is based only on information currently available to us and speaks only as of the date on which it is made. We undertake no obligation to publicly update any forward-looking statement, whether written or oral, that may be made from time to time, whether as a result of new information, future developments or otherwise.