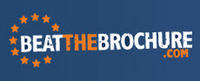 Our customers who visit the United States are always focused upon taking in this magnificent city and it is without a doubt one of our biggest draws.
(PRWeb UK) January 12, 2011
According to Mayor Michael Bloomberg, 2010 was a record breaking year for tourism in New York City with 48.7 million recorded visitors. These figures represent growth of 6.8% from 2009 and make New York the most visited destination in the United States. Online holiday experts Beat The Brochure also reported a large number of travellers booking trips to visit the city. Daniel Ox, the Managing Director of Beat The Brochure comments: "Our customers who visit the United States are always focused upon taking in this magnificent city and it is without a doubt one of our biggest draws."
2010 also saw the city break numerous other records regarding tourism. 25.7 million hotel room nights were sold, while 9.7 million foreigners and 39 million Americans visited New York. These record breaking figures were announced by Mayor Bloomberg, Deputy Mayor Robert K. Steel and George Fertitta, the CEO of NYC & Company, New York's official marketing, tourism and partnership organisation.
Ox believes that strong numbers in 2010 are no coincidence as the city offers an excellent tourist experience, especially for foreigners. He states: "For many people, visiting New York is an essential part of any trip to the US: it has some of America's most recognisable landmarks and is what many people picture when they think of the country. It also offers incredible entertainment and some of the best and most varied cuisine in the world. With 9.7 million people visiting from abroad, it is truly one of the world's premier destinations."
Ox believes that the popularity of New York will continue to grow, and that the city will eventually surpass the 50 million visitor mark. He concludes: "New York is likely to see a continued growth in tourism. It offers a tourist experience that is second to none, and as more people start travelling to the United States, they will in turn explore this excellent city. We help send many people to the US every year, and we look forward to the continued success of this marvellous city, which is the centrepiece of so many of our clients' trips."
About Beatthebrochure:
Beat The Brochure's technology brings all the leading UK travel suppliers together in one simple search, affording our customers access to the very best deals from leading operators such as Thomson, Thomas Cook and First Choice.
Our technology also has the ability to bring together a huge range of hotels, flights, cars and transfers to create your own bespoke package - offering you the ultimate in flexibility at lowest possible price in one seamless experience.
Beat The Brochure is part of the award winning Como Street Travel Group with offices based in Central London, Essex and Blackpool and Florida, now boasting a team of almost 100 experienced travel consultants.
Beat The Brochure is a fully bonded member of the Travel Trust Association (TTA U0898) and is licensed by Civil Aviation Authority (ATOL - T7270) offering you and your money the very best in financial protection and peace of mind at all times.
###