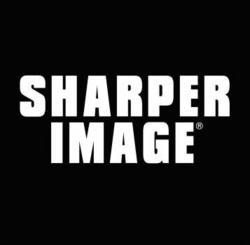 Berkeley, CA (PRWEB) March 13, 2013
Sharper Image®, in collaboration with Southerland Inc., has entered the bed mattress industry with the Response Sleep System by Sharper Image®. This revolutionary mattress is 100% made in the USA with the finest domestic components and latest technology designed to encourage proper rest and relaxation.
Ergo Sleep Systems, a leading organic mattress provider located at 3342 Lakeshore Ave, Oakland, California, is now exclusively carrying this innovative sleep system. Ordinary is now extraordinary as comfort meets technology, resulting in the revitalization needed to take on a new day. The Response Sleep System from Sharper Image® is designed to respond, support, and adjust to sleepers, their movement, and their bodies' position as they sleep. Come into the mattress store at Ergo Sleep Systems and ask about the 100-day sleep guarantee and 25-year warranty.
About Sharper Image®
Sharper Image® products are something that you never knew existed until you see it – and then you have to have it. Sharper Image® excels at providing real world solutions built and designed around three core principles: quality, innovation and design. Sharper Image® was founded on these principles and remains committed to them today.
About Southerland Inc.
Southerland has been providing quality bedding since 1893. Southerland is a pioneer in the bedding industry and continues to blaze new trails with innovative products in the pursuit of a good night's sleep. For more information, visit http://www.southerlandsleep.com
About Ergo Sleep Systems
Ergo Sleep Systems has 40 years of experience in the mattress industry and stays current with innovations in the field of organic mattresses. They can provide customers with the best recommendation based on their unique needs. The experts at Ergo Sleep Systems are aware of the impact of the quality of sleep on general well-being and daily optimum performance. Their goal is to provide customers with superior-quality products that enhance sleep and are physically beneficial. Visit their store and experience the comforting and revitalizing effect of a mattress made with the sleeper in mind. Ergo Sleep Systems is a proud member of Organic Trade Association (OTA) and Green America. For more information, visit http://www.ergosleepsystems.com