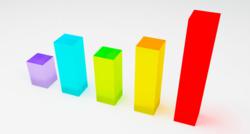 Tempe, AZ (PRWEB) March 16, 2013
Adjustable beds remain a hot topic in the bedding world, both with retailers and shoppers. More and more people are curious about the health benefits they provide, and what to look for when choosing an adjustable base. BedEd.org set out to offer insight for prospective buyers in their latest article, "BedEd Compares Adjustable Bed Retailers."
In the post, BedEd.org seeks to further the comparison of BestMattress-Brand.org, which released a review of seven top brands of adjustable beds earlier in the week. After presenting the results of the first study, the blog proceeds to expand on the results3 and conduct their own comparison.
The post begins by showing the chart and rankings by Best Mattress Brand. A brief description offers discusses how the ratings derive from retailers, owner reviews and product comparison websites. Adjustable bed retailers included in the comparison in ranking order are Amerisleep, Sleep Comfort, Tempurpedic, Sleep Number, Costco, Golden Rest, and Craftmatic.
After presenting the first study, BedEd delves into their own comparison, which takes a closer look at actual retail prices, consumer ratings, and full coverage warranty terms in specific detail.
In assessing price, the blog presents the low to high range of queen size adjustable beds offered by each brand, not including temporary sales or promotions. BedEd also expresses concern about two stores that hide prices, and offers estimates based on review details.
For consumer ratings, BedEd.org obtained information from retailer's websites and third part owner review sites. They offer a detailed picture of consumer opinions, presenting review averages from retailer websites, the type of reviews the website features, averages on third party review websites, and consistent mentions of positive or negative experiences.
The final piece of the puzzle the article investigates is the actual full coverage offered by each brand's warranty. The articles shares the concerns of owners who felt they were deceived when purchasing a bed with a 20-year warranty only to learn they had no coverage after the first year. BedEd breaks each company's policy down, focusing only on full coverage time spans.
The article concludes with a summarization of the findings, including verification of the results offered by Best Mattress Brands. Like the former study, BedEd's comparison indicated adjustable beds from Amerisleep offer the best value shown by the lowest entry-level price, highest consumer ratings, and best full coverage warranty periods. The blog reminds consumers of the important of product research and comparisons, noting that higher prices and well-known brands may not always yield superior
BedEd.org is a mattress education blog dedicated to providing informational resources to shoppers. The blog features impartial assessments of mattress types, brands, and other sleep related products, developed via first party research, third party reviews, and expert research and opinion. In addition, readers receive useful sleep quality tips and news on the latest mattress developments.options.