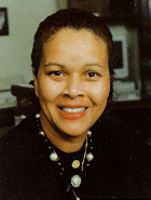 It was great to kickoff this initiative with the new ISHIB Executive Director (Jack Hannings) present. Although we have adapted various approaches to handling behavior change, we singularly recognize that the
Princeton, NJ (PRWEB) March 26, 2008
Inside Edge Consulting, a fast-growing advocacy agency, provided comprehensive, turn-key summit meeting support, management and editorial services to ISHIB for the first Summit Meeting on Behavioral Modification in Hypertension Management February.
A leader in this field of healthcare, Margaret Scisney-Matlock PhD , RN, FAAN chaired the meeting. "It was great to kickoff this initiative with the new ISHIB Executive Director (Jack Hannings) present. Although we have adapted various approaches to handling behavior change, we singularly recognize that the "old" ways can be combined with new technological tools to achieve significant breakthrough in clinical practice with a better paradigm for behavioral modification in treating elevated blood pressure."
A coterie of distinguished researchers and clinicians in the healthcare industry met in Atlanta Feb 22-23 in Atlanta, including Dr. Kenneth Jamerson , who has led some of the world's most significant studies of hypertension. Recently, as Medical Director of the Program for Multicultural Health at the University of Michigan Health System, he has turned his focus to the alarmingly high incidence of high blood pressure in African Americans (1 in every 3 individuals), a minority population more likely to develop this condition than any other group in the world.
"We used to believe that African Americans were genetically predisposed to develop high blood pressure," says Jamerson, "but studies show there is little evidence of a genetic component."
In an African American community intervention study, Jamerson and his colleagues established that lifestyle modifications outside of the physician's office resulted in decreased blood pressure, long term weight loss, and lower cholesterol levels. "It's an empowering and wonderful road of discovery," says Jamerson. "Prior to our research, it was thought that if you were an African American with high blood pressure, there was only a limited amount you could do. But, with the right treatment -- including early detection, proper medication, lifestyle changes, and patient education -- people can actually turn things around."
The summit meeting focused on two key areas – the knowledge base, attitudes and skill sets that health care professionals and patients needed to create a successful initiative, and metrics/tools to gauge patient and health care professional success in adhering to medication and lifestyle changes.
The key result was a consensus document that would direct the "operationalizing" a 360-degree approach that will include behavior intervention, pharmaceutical intervention if necessary, and electronic or e-based outreach integrating different aspects of clinical management.
About Inside Edge Consulting
Inside Edge Consulting is a Princeton-based, full-service advocacy firm delivering brand optimization, brand advocacy, and brand control. Through proprietary methodology and software, IEC provides online tactical test planning and alignment, strategy resource allocation optimization , turnkey KOL Meet-the-Expert actionable strategies and tactics , actual guidelines through advisory board meetings, poster presentations, manuscripts and position papers. IEC also offers New Product Managers brand support service through IEC's HotLine Weekly update service.
Contact:
Valerie Samson (Valerie @ insideedgeconsulting.com)
Address: Inside Edge Consulting Group
E-mail: inquiry @ insideedgeconsulting.com
Website: http://www.insideedgeconsulting.com
Phone: Tel: (609) 520 1300
# # #