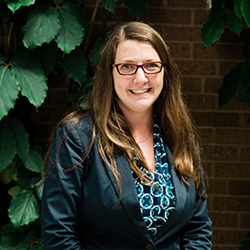 You don't have to spend a hundred thousand dollars in order to get a predictive model for your campus.
LOUISVILLE, Ky. (PRWEB) October 11, 2018
The National College Learning Center Association (NCLCA) presented the 2018 Innovative Use of Technology Award to Bellarmine University for its success in predictive modeling with the Veera platform.
Bellarmine University is an independent, private Catholic school in Louisville, KY. The Department of Institutional Research and Effectiveness has been successfully using Rapid Insight's Veera analytics platform since 2014. Over the past few years, the department created an ambitious, data-driven pilot project. The project uses the Veera platform to prep, clean, and track student information in order to improve student success efforts.
Kristen N. Wallitsch, the Associate Dean of Student Success for Academic Support, works closely with the project and was a recipient of the award at the NCLCA's 33rd annual conference, held on Oct. 2-5, in Niagara Falls, New York. She and her colleagues presented their work at the conference.
"We talked a lot about the implications for the outcomes of the pilot project, such as how it's put into action and some of the things we're doing on campus, based on the results we got out of the first year predictive model," Wallitsch said. "Basically, you don't have to spend a hundred thousand dollars in order to get a predictive model for your campus."
The pilot initiative also received the American College Personnel Association's 2018 Innovative Academic Support Initiative Award in February. Bellarmine University continues to make groundbreaking efforts in using predictive modeling for student success.
Rapid Insight is an analytics solutions company driven by the goal of making data, along with the knowledge locked within data, more accessible to everyone. Focusing on speed, efficiency, and ease of use, Rapid Insight's products empower users of any skill level to quickly turn raw data into actionable information. The company's Veera analytic platform simplifies the extraction, analysis, reporting, and modeling of data for clients across multiple industries. For more information, visit http://www.rapidinsight.com.