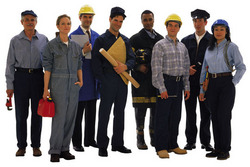 Reston, VA (PRWEB) November 17, 2010
Bella Solutions today announced it has surpassed 500 Customers worldwide using its SaaS Field Service Management solution to increase productivity and reduce service response times. With more companies looking to reduce costs while increasing revenues, Bella Solutions small, medium and large size customer base is growing rapidly by providing a low cost easy-to-use SaaS Field Service Management solution.
Bella's customizable solution easily integrates into their customer's current business process eliminating the need to change the way they do business. Bella connects the field technician and sales resources to back office and customer data. As a result, service jobs are completed faster, more jobs are resolved on the first visit, and job status tracking is improved, all of which enhance customer satisfaction and increase profits.
Scheduling field service and sales resources and managing operations are challenges for all service organizations. Many organizations rely on paper-based and telephone-based processes to link field resources with the office. Traditionally, field resources have been required to physically visit an office or call office staff on the phone to receive instructions, which is costly and takes time that could be better spent servicing customers. At the remote service sites, resources often did not have ready access to the information required to complete the service call on the initial visit. In addition, once a service call was completed, the need for completed forms and other documents delayed the closing of the service order, which in turn delayed billing and reduced customer satisfaction. Bella's web based Field Service Software enable's field service organizations to automate their operations, thereby reducing office costs and increasing office staff, technician, and sales productivity.
Company officials said "We are seeing tremendous growth as companies worldwide make every effort to do more with less. The SaaS model provides enterprise level software at a fraction of the cost and eliminates the need for additional IT resources. GE Healthcare was up and running in seven countries within 24 hours!"
About Bella Solutions:
Bella Solutions is a leading Software-as-a-Service (SaaS) provider of Field Service Management solutions for industries such as Property Management, Cleaning Services, IT Services, Contractors, HVAC Service, and many more. Essentially, the solution provides value to any industry that manages field sales and technicians or remote resources. Bella provides the ability to streamline business operations by providing CRM, Service Job Management, Scheduling Tools, Equipment Tracking, Employee and Vendor Management, Reporting, Accounting, and Inventory Management all from one application accessed from any computer, laptop, phone, or PDA connected to the internet.
For additional information visit http://www.bellasolutions.com
###