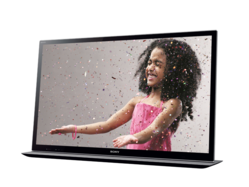 Denver, Colorado (PRWEB) May 11, 2013
Find My Price awarded Sony's KDL-40HX853 model with the distinction of the best TV system of the year 2013.
The online publication subjected various models to the test and eventually agreed that this prototype will become the most popular due to the good performance it offers in exchange of an affordable price.
Sony's KDL-40HX853 review contains a brief description of the system, as well as a list of pros and cons.
According to reviewers at Find My Price, the TV set released by Sony in the summer of 2012 has many assets, starting with the design. The 40-inch system features a thin metallic silver outer trim that confers an elegant aspect to the overall combination of sheer glass and black frame. The LCD model is very sleek and modern because its size has been significantly reduced. Moreover, Sony created a special stand for this TV set which was provided with speakers for an increased audio quality.
Sony's elegancy is only exceeded by its functionality; the 40HX853 model features numerous slots and ports for connectivity. There are four HDMI and two USBs for external components, whereas the LAN port, the D-sub PC Port and the built-in Wi-Fi are meant to increase the system's performance and improve it with additional online features. In fact, the KDL-40HX853 box comes with pre-installed apps and games, including the famous social networks Facebook, Twitter and Skype.
The image and the sound quality of the television system have long been praised by reviewers at Find My Price. In their opinion, there is no other product at present that can equal the performance of Sony's HX853. The system has one of the best black level responses and contrast levels. For that matter, the colors are bright enough without appearing out of the ordinary. The sharpness system has been labeled as good, too, because images display no signs of noise or blur.
The fact that the system is available at online retailers for less than $1,000 is another reason why Find My Price recommended this product. The set also features the advanced 3D technology that is only available with very modern models.