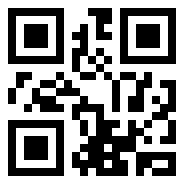 We know the people of Puerto Rico are hungry for a legitimate business opportunity. And although we are admittedly biased, we know no better opportunity than the Liberty Health Network Business Opportunity
Tampa, FL (PRWEB) January 14, 2012
Liberty Health Network, LLC (LHN) announced today that C.O.O. Russell Bly will be traveling to Puerto Rico Thursday January 19th. And Friday January 20, 2012 to meet with several key Puerto Rico and Dominican Republic direct-sales leaders.
"We have several great strategic alliances starting in Puerto Rico." Says Bly. "For years, we feel the Puerto Rico marketplace has been under served. Over the last few months, business leaders have been in contact with us, asking about the viability of our business system in Puerto Rico. We know the time is right to sit down with some of the key leaders and find out who is serious about developing a substantial global business starting in the area. We have determined that Puerto Rico will not only be a focal point of our expansion, but will also serve as a gateway to Latin America business." Bly said.
Bly went on to say "Governor Fortuño has done a magnificent job breathing an entrepreneurial spirit into the people of Puerto Rico. As the Governor has knocked down many barriers to starting a business in Puerto Rico, the thirst for individual economic self sufficiency has flourished. We know the people of Puerto Rico are hungry for a legitimate business opportunity. And although we are admittedly biased, we know no better opportunity than the Liberty Health Network Business Opportunity."
Several open appointment times are available Thursday Afternoon and Friday morning. Interested business builders are encouraged to call the Liberty Health Network corporate office at (813) 774-8191 to schedule an appointment time and to learn more about LHN's Puerto Rico Nutrition, Skin Care, Internet Services, and Business Opportunity.
About Liberty Health Network , LLC.
Liberty Health Network is one of the nation's leading Direct and Internet Marketing companies with a state-of-the-art Global Distribution facility in Tampa Bay, Fl. For 12 Years, the Liberty Health Network name has been synonymous with high quality Mortechem-Free Nutritional Supplements, Anti Aging Skin Care, and Internet Web Applications. The statements made on this website have not been evaluated by the Food & Drug Administration. These products are not intended to diagnose, prevent, treat, or cure any disease.
Businesses or Individuals interested in distributing Liberty Products or requiring more information on this topic should contact Chief Operating Officer Russell Bly at (813) 774-8191 or e-mail at office(at)libertyhealthbiz(dot)com.
###