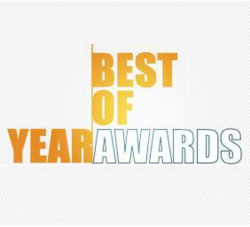 As cellular alarm systems get more popular, FrontPoint Security continues to push technology and great pricing to make them the best solution for 2013.
San Diego, California (PRWEB) March 12, 2013
The home alarm and security specialists at AlarmSystemReport.com reported today that they have completed their evaluation of FrontPoint Security, as well as a number of additional leading home alarm system providers. FrontPoint, along with companies like ADT and Vivint, qualified for AlarmSystemReport.com's annual ranking review process by meeting the company's review standards in a number of important categories, including their national reach and service area, number of new contracts, and minimum Better Business Bureau customer service satisfaction rating.
FrontPoint Security received a perfect five out of five score from reviewers—the only alarm system equipment and service provider to do so. Reviewers also rated FrontPoint number one in the "best cellular alarm system" category. In explaining their decision, reviewers cited FrontPoint's highly advanced smart phone monitoring and remote access app, their affordable cellular monitoring service plans, and their excellent technical support and customer service satisfaction levels in general.
"For a do it yourself alarm system company, it's amazing how satisfied customers always seem to be with FrontPoint. The company might not actually send out professional installers—although, they actually do offer that option—but it's like they're right their beside you the whole time," said Steve Ordona, public relations chief at AlarmSystemReport.com. "Their system is wireless, so it's a breeze to install, and their cellular monitoring service is as easy as downloading an app and punching it a few codes. I can't imagine how FrontPoint could have made things any easier."
In addition to its best cellular alarm system reward, AlarmSystemReport.com also has recognized it for best wireless alarm system offering, best DIY alarm system, and overall top home alarm system company. It's the second year in a row that FrontPoint Security has managed to land at the top of AlarmSystemReport.com's rankings.
"This company understands customer service, and it understands technology and technological innovation. It really is just that simple," said Ordona.
Read the complete FrontPoint Security review at AlarmSystemReport.com.
About AlarmSystemReport.com
As one of the leading consumer product and service review experts in the rapidly growing home alarm system and home security equipment and service provider market, AlarmSystemReport.com is dedicated to providing potential home alarm security system shoppers—as well as other interested readers—with all of the information, recommendations, product reviews, and additional security expert inside necessary to keep their homes safe and make the absolute best home alarm system purchasing decision possible.
AlarmSystemReport.com reaches tens of thousands of homeowners and other readers every month, mostly through its professionally researched and written consumer reviews of the most popular alarm system companies and other home alarm system products. In addition, the company's independent home security consultants and staff writers produce a large amount of content intended to educate consumers about the most important aspects of home alarm system shopping. AlarmSystemReport.com is widely known in the home security field for its rigorous annual review process of all the best home alarm system companies In addition to its annual rankings, the site hosts a large amount of review content, including Frontpoint Security, ADT, Vivint, LifeShield, and Protect America reviews.