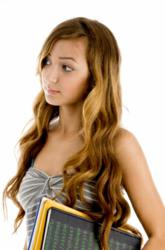 Those Tech Guys review of the best Christmas gifts for college kids is scheduled to be maintained and updated as the Christmas holiday nears.
Pittsburgh, PA (PRWEB) November 29, 2012
ThoseTechGuys.com have released a list of the best Christmas gifts for college kids in 2012. This new list includes a range of products that are suited for young men and women attending college. Parents, aunts, uncles or friends that are purchasing gifts this season could benefit from this information. The list revealed that this retailer has some of the lowest online pricing for college student gifts for the 2012 Christmas shopping season.
The Kindle Fire is one of the hottest devices that is sold for the Christmas season. Amazon has listed this tablet as its most gifted item. College students can make use of the 40 percent increase in Wi-Fi connection that this tablet offers as well as the larger storage space.
Those Tech Guys found that the Kindle Fire has been marked down from its retail price online. Frequent sales are often found from select sellers. Those that did not purchase this tablet during Black Friday could still benefit from the low prices published online.
Laptop computers have remained a popular gift for students. The quality of laptops from manufacturers like HP have improved over the past decade. The light weight, faster processor and larger memory now included in these laptops have helped to make them popular according to Those Tech Guys.
The lowest price online was found for the model HP Pavilion dm1-4210us. This laptop is sold for 21 percent off the already discounted price for this holiday season. This special pricing is enacted to help those purchasing these as a gift online.
While sales of basic DVD players have been in decline, the blu-ray technology has helped to keep these media players alive. The high definition resolution that is offered with the picture quality and Dolby surround sound offered by these players has helped to keep them popular.
One of the best prices online found by Those Tech Guys for the Sony BDP-S590 was 35 percent off the list price. This larger than standard discount is offered only for online purchases and is not applicable to in-store buying.
Those Tech Guys review of the best Christmas gifts for college kids is scheduled to be maintained and updated as the Christmas holiday nears. This information is designed to be helpful to those searching for some of the best online pricing deals for 2012.
About Those Tech Guys
As a technology review website launched in 2010, Those Tech Guys have quickly grown into a consumer review resource online that helps men and women to find the latest products easier. This resourceful website receives help from writers, researchers and editors that help to compile some of the best pricing incentives found online. Both regular and holiday season shopping guides are written and released by Those Tech Guys to help consumers make better purchasing decisions online. A newly designed website is expected to launch in 2013 at http://www.thosetechguys.com.