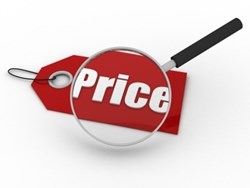 Denver, Colorado (PRWEB) March 09, 2013
According to the company, price comparison services have boomed shortly after the first online stores were released.
Presently, with the ever-growing database of product available online, more and more price comparison service are oriented towards particular products in order to give the buyer the most accurate and specific results.
Websites such as http://www.PricesLab.com have been helping buyers cut costs on all kinds of purchases for years now, oftentimes giving them the opportunity to save a significant amount of money on clothing, cosmetics, food, holidays, medical services, automobiles and tech products.
PricesLab is a website that compares prices for today's most popular tech products, in all categories of usage, including home appliances, musical instruments, GPS systems and video game consoles. This gives buyers the opportunity to save on average anywhere between 10 to 20 percent, but every now and then as high as 50% via special discounts and hot deals, some of them exclusively offered for the PricesLab website.
Shopping bots and price comparison services have long been improved to serve the buyer with an accurate purge of the market offer. Nowadays, these services are a lot more specific, offering users not only price comparisons for similar products in a category, but also a significant amount of information. Reviews or at least general information are mandatory today for a satisfactory service. Databases of products should be as extensive as possible and so should the number of offers displayed for an item.
Price comparison services today have to offer not only the best deals, but also the most accurate, most detailed (taking into account sales tax, shipping, store availability), great prices and a buyer protection program that keeps users protected against potential merchant fraud.
PricesLab is a leading price comparison service for tech products in the USA. The website features a collection of products from brands such as Apple, HP, Bose, AT&T, LG, Braun, Canon or Coby and indexes prices for them from over 500 online stores and retailers. Each product displayed features a general info, link towards a comprehensive review, all prices available with all retailers in the network, pros and cons, tech specs, special discounts, shipping costs, online hot deals and particular features.
The main mission of the PricesLab comparison service is to give buyers the best deals available on Apple iPod Touch 16GB Mp3 Player. However, the products available with this price comparison service include laptops, notebooks, home theater accessories and systems, video games, video consoles and video game software, personal and professional gadgets, musical instruments, music devices, digital cameras, GPS systems, Mp3 players and other portable electronics. The website also features a category of tech appliance products, both small and big, for all kinds of purposes around the house.