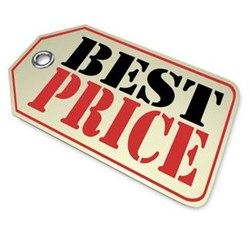 Denver, Colorado (PRWEB) March 15, 2013
Buyers today are not interested solely in getting the cheapest product. Buyers today want to make sure their investment is smart, they need to make sure they got the best deal for their selected product, whether it is a bike, a wedding dress, a new laptop or computer, an Mp3 player or a car.
Tech products are today ever more appealing. Price comparison services, such as http://www.PricesLab.com, need to stay current with the buyers' demand for information and product. Ironclad Integrity LTD. has recently released its very own price comparison service under the name PricesLab, giving buyers information on prices from over 500 retailers as well as exclusive access to special discounts and hot deals.
Earlier this week, PricesLab.com added several thousand new tech products to its extensive product database, which consists of home appliances, musical instruments, GPS systems, video game consoles and games and so on. The price comparison service features tech products from popular and appreciated brands such as Apple, HP, Bose, AT&T, LG, Braun, Canon or Coby. The recent addition of tech products is part of the service's decision to pertain more to consumer demand for both premium and low-cost devices, as well as for products with more specific usage.
PricesLab is a leading price comparison service for tech products that pertains primarily to US costumers, offering a variety of products that are commonly used by buyers in their home, office or business. The price comparison service was released originally to help buyers interested in obtaining the best deals for Apple iPod touch 16GB Mp3 Player. The website has evolved to the extent that it now offers info, reviews, hot deal alerts, shipping and sales tax costs as well as store availability for home tech appliances, music devices, digital cameras, Mp3 players, GPS systems, musical instruments, video games, home theater accessories, systems and software, tablets, laptop, notebooks and so on.