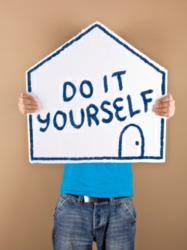 Our alarm system experts agree that FrontPoint Security's DIY alarm systems are the best in the industry and recommend all consumers look at their solutions when searching for a new security system.
New York, NY (PRWEB) March 26, 2013
Amidst a growing interesting in easy to install DIY home alarm systems, Alarm System Report announced today that FrontPoint Security has earned the number one spot on its list of best do it yourself home alarm system companies for 2013. FrontPoint Security is a Virginia-based home alarm and security system company that has skyrocketed in popularity in the home security industry after getting its just late last decade. The company is known for its technological innovation, integration of smart phone and other mobile technology into its alarm systems, and the high value it provides customers for a reasonably priced home alarm package.
The Alarm System Report's review process, which produces the annual AlarmSystemReport.com rankings of best alarm systems, started with the company bringing in a panel of outside home alarm and security industry experts to develop a set of standardized, objective criteria for evaluating alarm system companies of regional and national significance. The panel supervised data gatherers and researches as they collected mountains of databases, both from public and government databases, as well as from alarm system companies themselves. They also ensured proper fact checking procedures to ensure data consistency.
Once all the data was gathered and analyzed, the review panel ranked each company in a variety of categories, including customer service quality, technical support, overall equipment quality and reliability, ethics and trustworthiness, overall value proposition, pricing structure, and technological innovation. Review writers then took the final rankings and assembled the year's reviews and buyer guides for publication on the AlarmSystemReport.com web site.
"Every year I am amazed at the amount of work that goes into assembling this data and producing the final product that ends up being published," said Steve Ordona, head of public relations for Alarm System Report. "Every year the mountain of data grows and grows, and every year we bring to bear more statistical sophistication in our analysis and review of the data. We have really gotten to the point where I am completely confident in stating that our annual rankings really express the very best alarm and security companies on the national stage, both from a quantitative and qualitative customer experience perspective."
The company's FrontPoint Security review, cited FrontPoint for its technologically advanced and reliable wireless alarm systems, the quality and ease of use of its mobile applications, its consistently high levels of customer satisfaction, its competitive pricing structure, ease of installation for its do it yourself offerings, readily available technical support, and its two year warranty on all alarm system equipment packages. In addition to ranking as the best DIY alarm system company, FrontPoint Security also topped the list overall best home alarm companies, best cellular monitoring system, and top wireless alarm system.
About AlarmSystemReportt.com
Alarm System Report runs one of the most active, high traffic home alarm system review, ranking, and commentary web sites in the entire country. Staffed by a group of alarm and home security system veterans, the company relies on both its expert experiences and the input of a panel of objective third party industry experts to develop the standards and metrics used to hold alarm system providers accountable.