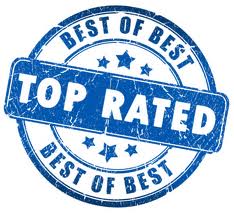 The best home automation systems in the country are now fully available for consumers to read, review, and use to choose the best home automation system.
Miami, FL (PRWEB) April 18, 2013
Home automation is the newest addition to the wide range of services offered by home security companies. Homeowners generally safer and more at ease if they are given more control of their locks, alarms and appliance despite being away. This is what home automation technology is very much capable of doing. With the right equipment and corresponding value and price, SecuritySystemReviews.com believes that this feature will see increasing demand in the near future. For now, the security system review website revealed that they have given the top spot for the best automation system in the industry to Vivint. The website's Vivint security review enumerated some of the reasons why the company remains to be the industry leader in this category.
Josh Higgs, home security expert at SecuritySystemReviews.com explained "Vivint has the most advanced home automation devices. Not to mention the devices are very pleasing to the eyes, and relatively affordable."
Vivint's home automation devices can be controlled via mobile application supported by Android operated smartphones, as well as iPhone, BlackBerry. Once customers avail of the company's home automation features, they can download the mobile app without additional costs. For homeowners who don't have smartphones, they can still remotely access their home automation system from a computer, tablet or any electronic device that can connect to the Internet. Vivint has a dedicated homepage where customers can log in and control not only their home automation system but also their energy management and overall security system.
Not far from behind in the home automation race are leading companies like FrontPoint and Protect America. Higgs confirmed this fact by saying, "Both FrontPoint and Protect America are pushing for the use of home automation machines. These companies have every potential to catch up with Vivint as they do have the resources, technology and right business strategies."
SecuritySystemReviews.com's Frontpoint review points out that the company's automation features are programmed into the system's main control panel. Some of the features include alert notifications, creating user access codes and scheduling security surveillance. Full automation services offered by Frontpoint are accessible to clients who sign up for the interactive monitoring package. Protect America on the other hand, offers customers similar automation features, though not as quite advance as Vivint. The security system provider specializes in self-installed home automation solutions, which can potentially save homeowners hundred of dollars. SecuritySystemReviews.com's Protect America review reveals that the company offers cheaper home automation services than competitors. For example, the company gives out a free GE XT wireless home security system for every order of an automation monitoring solution. Protect America also allows the transfer of automation devices to another place of residence, and the addition of these devices to a current security system plan with minimal fees.
About SecuritySystemReviews.com
SecuritySystemReviews.com recognizes the importance of home security in this day and age. Thus, the website aims to be the number one online source of home alarm system reviews. SecuritySystemReviews.com publishes reviews and rankings that discuss the performances of residential security firms, as well as the current industry demands and challenges.
# # #