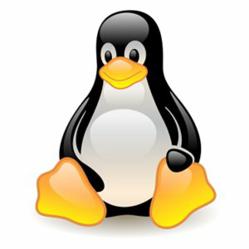 San Francisco, CA (PRWEB) July 20, 2012
Top-Cheap-Web-Hosting.com(TCWH) named BlueHost as the best Linux hosting provider 2012 for websites that developed by Linux-based technology including PHP, Ruby on Rails, Python and Perl, based on the Linux hosting features, Linux hosting speed, reliability, support and price, rated by the TCWH editors' real hosting experience and the 2401 real Linux hosting users totally.
As introduced by TCWH, after they had reviewed more than 100 Linux hosting providers, they found BlueHost is the only Linux hosting provider that provides rich-featured, fast & reliable hosting and responsive technical support for the budget pricing based on their over 16 years' rock-solid hosting operation experience and topnotch infrastructure.
BlueHost Linux hosting is starting at $6.95/mo regularly, but now they're offering a compelling 44% discount for $3.95/mo for all visitors going through the BlueHost promotional link here. Their Linux hosting supports the features as following:
1) PHP 5.2.17/5.3.10, Ruby (1.9.x) on Rails (3.2.x), Python (FastCGI), Perl (FastCGI).
2) MySQL, PostgreSQL and SQLite databases.
3) Secure Shell (SSH) Access, FTP, SSL, Unlimited email services.
4) 100% US-based 24/7 technical support via toll-free telephone and live chat based on Provo Utah, US.
5) Free domain name and unlimited domains/sites hosted on 1 account.
6) $100 Free Google AdWords advertising credits.
BlueHost is one of the fastest and more reliable Linux hosting providers by leveraging their world-class data centers that invested over 20 million USD in 2010 with 4 separate physical fiber lines brought directly into building through two diverse entrances with access to all major IP/transit providers with internet bandwidth exceeding 10GBits totally.
To learn more about the award of best Linux hosting for BlueHost, visit http://www.top-cheap-web-hosting.com/web-hosting-guide/best-web-hosting-2012
About Top-Cheap-Web-Hosting.com
Top-Cheap-Web-Hosting.com is an independent Linux hosting review website, rating Linux hosting providers based on the true experience and the real customer reviews, designed to help people find the best Linux hosting 2012 at an affordable rate.