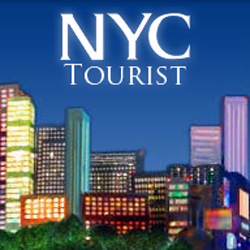 New York, NY (PRWEB) March 15, 2013
Nothing quite says New York City like seeing a Broadway show, and this Spring there are plenty of new shows that are sure to make an impression on critics and audience members alike. Of course, there are tons of shows on Broadway that everyone already loves, like Newsies, Mamma Mia, Chicago the Musical, The Lion King and more. Many other great shows have recently opened on Broadway though, and NYCtourist.com has narrowed down the top five new shows to see on Broadway, and a few to see Off-Broadway, on the next trip to New York City.
Matilda: Those looking for a musical that promises to delight the whole family should check out Matilda, which is in previews now and has its official opening night on April 11, 2013. This imaginative show about an extraordinary little girl has already captured the hearts of the British public, where it has been a huge smash hit. The musical is based on Roald Dahl's classic children's book, and is packed with a talented cast of kids who bring the creative musical numbers to life. There are tons of fun things to do in NYC with kids this season, so make sure to add this to the list on the next family vacation.
Motown - The Musical: A highly-anticipated new show this Broadway season is Motown - The Musical, which is set to premiere on April 14, 2013. This musical takes a look back at the legendary Detroit hit factory, and all of the artists who rose to superstardom under the direction of label founder, Berry Gordy. Audiences will want to sing-along as they hear some of the Tony-Award nominated cast members portraying the likes of Marvin Gaye and a young Michael Jackson belting out classic pop songs.
Lucky Guy: Two-time Oscar winner Tom Hanks is making his Broadway debut as the controversial New York Post journalist Mike McAlary, who covered the scandal-ridden New York City of the 1980's and 1990's. This play premieres April 1, 2013 and is the final work of the late Nora Ephron, who worked with Tom Hanks on such classics as Sleepless in Seattle. An all-star cast rounds out this gritty look at the journalistic profession, and is already garnering a lot of buzz for potential Tony Awards.
Breakfast at Tiffany's: Everyone thinks of the character Holly Golightly as the charming socialite as played by Audrey Hepburn, but this new play version of Breakfast at Tiffany's which opens March 20, 2013 seeks to return to the less sentimental source material. Taking place in 1940's New York City, this show will feature call girl Holly and her neighbor, a struggling writer, as they navigate the social circle of the Upper East Side. Even though this is a more realistic take on Breakfast at Tiffany's, the play is still bound to have some of the same charm and elegance as the movie.
Kinky Boots: Kinky Boots is the story of an entrepreneur seeking to revitalize his family business by enlisting some unusual help, and has its opening night on April 4, 2013. This new musical is unafraid to tackle some real-world themes like a struggling economy and the decline of family-run businesses, but still manages to provide a rollicking good time for audience members. The catchy music for the show was written by 80's pop icon Cyndi Lauper, and the other half of the creative team is Broadway heavyweight Harvey Fierstein.
Off-Broadway Shows: Don't just stick to the new shows on Broadway when you're looking for something different this season, because there are several must-see Off-Broadway shows too. My Name is Asher Lev is playing at the Westside Theatre this season, and has received rave reviews from critics all over. This passionate story will surely evoke some sentimental feelings and inspire everyone in the audience to pursue their dreams. Book tickets to My Name is Asher Lev online and receive 30% off with this Broadway show deal.
For something more upbeat, check out a unique and exciting Off-Broadway show at the Daryl Roth Theatre. Fuerza Bruta is exciting, intriguing and goes right over the audience's head - literally. The audience stands and the cast members are suspended overhead as they silently act out some intense scenes. This show is a sensory overload in the best imaginable way, so get ready for an exciting and unparalleled night.
A trip to New York City wouldn't be complete without attending a fantastic Broadway show, and NYCtourist.com has simplified your vacation planning by selecting the top five new shows, and best Off-Broadway shows of the season. Many of these shows offer discounted Broadway tickets to make a night out in New York City both enjoyable and affordable. Seeing a show doesn't have to be expensive, but it does need to happen on a trip to New York City this season.
About NYCTourist.com:
NYCTourist.com is an authority on traveling to New York City. NYCTourist.com is a one-stop destination when planning a NYC vacation. Find the best information, deals, reviews and tickets for hotels, attractions, Broadway shows and events in New York City.