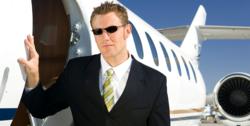 Having a list for the best of the best service providers when working for the high net worth is a must
Los Angeles, California (PRWEB) April 06, 2013
For the jet-set crowds, having the best of the best service providers to cater to their every whim is commonplace; but knowing where to turn when one needs to get pampered with concierge service outside of a 5-star hotel environment isn't easy. Top tier celebrity personal assistants have founded http://www.FindCelebrityServices.com, an invite-only service with exclusive lists of elite service providers that have experience catering to the world's most powerful people.
Hollywood's little helpers, and anyone else who caters to the high net worth, now have access to resources that include but aren't limited to top-notch personal protection companies, luxury concierge services, domestic staffing, headhunting, private jets, mega-yacht manufactures, and luxury travel – but as of now the access is invite-only.
With nearly 1,200 billionaires in the world – almost half of which live in the United States – the demand for celebrity services is overwhelming. Behind the scenes, executive assistants who work for the world's top 1% have a network of elite service providers that handle all things expensive and exclusive; but like the Freemasons, the code of secrecy is strict because if their list of vendors who give celebrity treatment went mainstream, then the vendors would lose their best of the best mystique.
Lifestyle management isn't just reserved for the billionaires of the world because the U.S. has approximately 50,000 households with net worth between 50 and 500-million-dollars; and there are nearly 10 million millionaires spread throughout the 50 states, so vendors that cater to the stars are no longer reserved for just Tinseltown's well-to-do.
The Elite Service Provider Network doesn't just cater to celebrity personal assistants in the United States because the network extends globally. Just some of the locales include: the USA (Los Angeles, New York City, Miami); Europe (London, Paris, Rome); Asia & Middle East (Beijing, Shanghai, Dubai).
Perhaps the most popular segment of the luxury goods and services market is the global concierge services. Having world-class professionals cater to your every whim 24/7 – regardless of where you are on the planet – is very desirable to the top 1%. Getting exclusive access to private jets, mega-yachts, island rentals, and once-in-a-lifetime experiences – all on a moment's notice – is the key to success when dealing with celebrities and the ultra-wealthy. For more information on getting behind the scenes access to celebrity treatment, visit FindCelebrityServices.com.