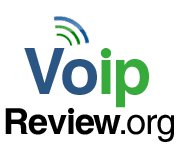 Some of the best VoIP features are the fun demure ones; the ones that don't soak up the spotlight, but offer just as much bang for the buck.
(PRWEB) March 28, 2013
Everyone knows that VoIP plans, Voice over Internet Protocol, come with lots of great features and services like cheap international and nationwide calling, and great customer support, but what about all of the other features of VoIP service that don't get as much press as their bigger, more popular older siblings? To highlight some of the fun "forgotten" members of the VoIP family, VoIP Review reveals the top 5 best kept secret VoIP features.
1. White Lists/Black Lists
Standard call blocking is so 2012. With a White List, a VoIP user uses a call list to select the phone numbers that they wish to accept calls from, and the rest of the numbers on that list will go directly to voicemail. A Black List works in the opposite way, where a user picks the phone numbers they want blocked and the rest of the phone numbers on the list will be accepted as calls.
2. Auto Attendant
Auto Attendant works the same way as an online secretary. The VoIP user records a message that will play as soon as a caller calls the main company number. This message will instruct the caller to dial certain numbers to reach the desired department or employee.
Auto Attendant can direct callers to call an extension line by entering in an extension number, or Auto Attendant can list the names of the people who work in the department along with the extension numbers attached to their names so the caller can dial that person's extension number. Auto attendant is a great option to have a "secretary" on duty after hours, or during holidays when the rest of the office is closed.
3. Music on Hold
Make waiting on hold a much more pleasant experience with the Music on Hold feature. VoIP users can pick any song of their choosing and play that song as customers wait on hold. Some VoIP providers like Vocalocity offer this Music on Hold feature for free as a part of their business VoIP package. Most providers offer around four standard songs to choose from, but these are easily changed for custom music that best fits the business's tastes.
4. International/Nationwide Area Codes
VoIP already cuts out those long distance fees, but there's another feature that truly makes all calls feel like local calls. Several VoIP providers like VOIPo and Axvoice offer nationwide and international area codes. Users can pick whichever area code they call the most, and all calls to and from that area code automatically become cheap local calls for both the VoIP caller and the VoIP or non-VoIP callers on the other line. This is perfect for residential VoIP users who keep in regular contact with friends or family out of state, or out of country.
5. Click-to-Call Me
VoIP makes it easy for customers to get in contact with businesses with a simple click of a mouse. A company with business VoIP can add a Click-to-Call Me button to their website. When a customer clicks the "Click to Call Me" button and enters their phone number, both the office phone and the customer's phone will ring, which places both the business and the customer on a call together. Customers do not need VoIP service themselves for this Click-to-Call Me feature to work.
Some of the best VoIP features are the fun demure ones; the ones that don't soak up the spotlight, but offer just as much bang for the buck. From business VoIP to residential VoIP, these fun and helpful features come in abundance with cheap and easy VoIP technology.