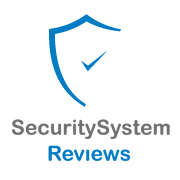 We've gotten a great response from the home security system industry and complimented on putting together such a great service for consumers.
Reston, VA (PRWEB) November 20, 2012
SecuritySystemReviews.com has become a big hit with consumers. Consumers know that they can go to SecuritySystemReviews.com and get detailed and unbiased reviews on all of the best alarm systems as well as all of the best home security companies.
Nevertheless, SecuritySystemReviews.com is also a big hit with the top home security system companies as well. Home security system companies know that all they have to do is provide great value to their customers and they will get a fair review from the reviewers at SecuritySystemReviews.com.
SecuritySystemReviews.com has become known for favoring companies that provide their customers with the best security systems, the best customer service, and the best value for their money. The top home security system companies are already providing these things to their customers, so they have everything to gain from a review from SecuritySystemReviews.com.
The reviewers at SecuritySystemReviews.com won't even review companies that can't provide good service to their customers. Because of this, any company that is reviewed on SecuritySystemReviews.com is already known to be a decent and reputable company to buy from.
Once reviewed, a company can also move up in the rankings quite easily. SecuritySystemReviews.com updates their reviews constantly and any company that is willing to improve on a regular basis should see their rankings improve. This is much different than the review sites who very rarely update their website. These types of review sites aren't good for an improving company and they aren't good for the consumer either.
Home security companies can also strive to improve in particular areas as well. For instance, a company may know they'll never beat their competition in every category and might try to beat them in just one category instead. Because SecuritySystemReviews.com does technology-specific reviews, a company could simply strive to sell the best DIY alarm systems and still come out with a top ranking.
Companies like FrontPoint and LifeShield love SecuritySystemReviews.com's willingness to rate security systems in particular categories and have claimed top rankings in a multitude of them. This is great because people looking for the best touch-screen control panel might be better served by one company than they would be by another.
SecuritySystemReviews.com helps match great companies with choosy customers who only want the best security systems for their homes. Consumers want to read SecuritySystemReviews.com's home security system reviews and businesses want to be in them. This is truly a win-win situation that all review websites should try to emulate.
To see why businesses and consumers love the security system reviews at SecuritySystemReviews.com for yourself, please visit their website.