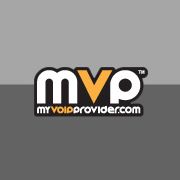 VoIP providers offer very low rates on monthly phone service, but they also frequently offer special deals and discounts as well.
(PRWEB) March 30, 2013
Whether it's clipping coupons, waiting in line on Black Friday, or buying in bulk, everyone wants to get the best deal. Retailers know the value of a good deal as well, and so they regularly roll out specials to entice new customers.
In a similar fashion, VoIP providers offer special discounts and one-time deals to encourage residential customers to switch to VoIP for phone service. VoIP (Voice over Internet Protocol) is the technology that uses a subscriber's Internet service to send and receive calls.
VoIP providers offer very low rates on monthly phone service, but they also frequently offer special deals and discounts as well. To help narrow down the search, My VoIP Provider has put together a list of the best residential VoIP deals going on right now.
Phone Power
Phone Power has a special promotion whereby new subscribers get two year's worth of service for the price of one. This is a great deal for subscribers looking for the best bargain. While the subscriber will pay $119.76 upfront, their monthly rate will average out to only $4.99/month.
Compare that monthly rate to AT&T's U-Verse Voice plan, which costs $40/month, and subscribers stand to save almost $35 on phone bills every month. Phone Power's plan also includes 45 different VoIP features, a second line, and 60 international minutes.
VOIPo
VOIPo has a similar deal to Phone Power: buy one year get a second year free. Their 2-year plan costs $149, which totals out to $6.21/month. The plan includes 60 international minutes, a free rollover line, and a free adapter. VOIPo also lets subscribers send and receive SMS text messages with this plan.
ITP
ITP has a 1-year plan that includes 2 free months of service for $9.99/month. Unlike many providers that require a subscriber prepay for the year upfront, however, there is no need to prepay with ITP. Subscribers can cancel anytime without any additional fees.
Phone.com
Phone.com offers a special discount for subscribers looking to purchase VoIP hardware. In order to enjoy the benefits of VoIP a subscriber needs either an IP phone, a handset tailor-made for VoIP, or an analog telephone adapter (ATA), which converts a touchtone phone into a VoIP-ready phone.
Phone.com will knock $39.95 off the purchase of any device, as long as it's the subcriber's first purchase. Phone.com's selection includes a wealth of IP phones and ATAs from Linksys, Cisco, and Panasonic.
Axvoice
Axvoice has a special deal that offers one year's worth of VoIP phone service for only $75/year. That's less than two months worth of service with AT&T.
At a $6.25/month average, Axvoice's plan waives many of the fees associated with starting up phone service. That means the residential VoIP subscriber only pays for the shipping and handling of Axvoice's proprietary ATA, taxes on the yearly sum, and a $1.50 E911 fee.