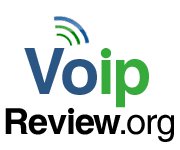 A great way to save money is by choosing Voice over Internet Protocol (VoIP) for phone service, rather than traditional phone service.
(PRWEB) March 07, 2013
With the tax deadline looming on the horizon, many people are looking for ways to save money in new ways. A great way to save money is by choosing Voice over Internet Protocol (VoIP) for phone service, rather than traditional phone service.
VoIP saves subscribers money on monthly phone bills, and on local, long distance, and international calls. However, the savings with VoIP go beyond that, so VoIP Review has revealed the top 5 best kept secrets for finding high quality cheap VoIP phone service.
1. Buy VoIP Hardware with VoIP Service for Greater Discounts
In order to use VoIP phone service, a subscriber needs either an analog telephone adapter (ATA) for their older phone, or an IP phone.
Typically, an ATA or an IP phone can retail for $100+, but many providers offer these devices at a substantial discount. Most providers even offer an ATA with a basic service plan. Customers should be sure to check out their provider's regular announcements and deals. Frequently, providers will have special deals or limited time offers on equipment.
2. Use Mobile Apps and Free Remote Connection While Traveling
VoIP is also a fantastic service for customers that do a lot of travelling or regularly need to be mobile. Customers can access their VoIP service from any place with Internet connection, including hotels, trains, restaurants, etc. Even though the subscriber may be out of the country, calls to numbers in the US and Canada are still unlimited.
Many VoIP providers also offer a service called mobile VoIP that lets customers use their smartphones as IP phones. Rather than use the customer's minutes, however, mobile VoIP uses their data plan to make calls. Or, if the customer is in the range of free WiFi, the call will be totally free. This is a great way to keep an IP phone nearby, and to avoid roaming charges
3. Save Family Members Money on Long Distance Calls
Although VoIP subscribers save money on long distance calls, there is also a way that a subscriber can extend savings to people who regularly call them. Many residential VoIP providers offer an option called a virtual number, which allows subscribers to create a local number in any area code. The subscriber might live in Florida, but they can establish a virtual number in Texas if they have a lot of family there.
And because the virtual number is perceived as local, calls to that number are treated as local calls. That way the subscriber can also save their family members money on long distance calling.
4. Find the Right International Calling Plan
International calls can carry a very cheap per-minute rate with VoIP. However, there are some service providers that offer free international minutes for calls to select countries.
A basic service plan with residential VoIP provider Phone Power, for example, includes free calling to over 50 countries. Countries like China, the UK, and India are included in Phone Power's list. And for calls outside of those areas, many providers offer very low per-minute rates. Typically, providers will charge as low as $0.01/minute for some international calls.
For business VoIP subscribers, 8x8 offers several international calling plans that can save subscribers money. Their unlimited extension plan, for example, offers unlimited calling to 10 major destinations including France, Ireland, and Spain. And their unlimited global extension plan ups the amount to 40 international locations. Customers have the freedom to choose the plan that makes the most sense for their needs.
5. Combine Internet and VoIP Service to Increase Savings
With some VoIP providers, customers can bundle VoIP and Internet service together into one plan. Rather than choose provider A for VoIP and provider B for Internet, the subscriber receives both services from provider A.
Subscribers that purchase VoIP and Internet as a bundle typically find that the rates are much cheaper than if they had purchased each service individually. The subscriber should also experience better phone service because they are using Internet the provider has pre-approved for VoIP.