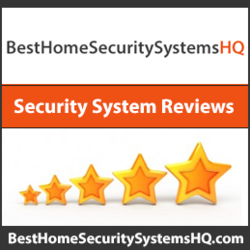 Compare the leading security providers online at BestHomeSecuritySystemsHQ.com
Seattle, WA (PRWEB) March 13, 2013
BestHomeSecuritySystemsHQ.com has announced their rankings of the best wireless home security system companies in 2013. The independent security reviews site conducts their investigations on an annual basis and publishes the results online on their website.
Mark Anderson, senior editor for BestHomeSecuritySystemsHQ.com stated, "Each the team anxiously awaits the home security reviews. The main aspect of the reviews conducted at BestHomeSecuritySystemsHQ.com from other review sites is the fact that the editors speak to actual customers. This adds another level of perspective and is an aspect that is heavily weighted when determining the winner."
FrontPoint Security received first place and was a favorite among the home security experts at BestHomeSecuritySystemsHQ.com. FrontPoint Security delivers wireless home security systems with 100% cellular monitoring services to their customers. According to BestHomeSecuritySystemsHQ.com, they have an outstanding and reliable service and their customers love them.
Protect America was awarded second place and furnishes their customers GE Security equipment and a range of security system packages that can be fully customized. Similar to FrontPoint Security, Protect America delivers mobile access from an iPhone, iPad or Android device where customers can take advantages of remote features like receiving text messages or emails when events occur at the home. .
To learn more about the features and services of the top home security system companies, visit:
http://www.BestHomeSecuritySystemsHQ.com/
The BestHomeSecuritySystemsHQ.com team revealed some information on how they conduct their reviews. The number one aspect that the he number of complaints resolved by the company. Additionally, the team reads customer reviews and speaks to actual customers. If a customer is willing to recommend the home security company to a friend or family member it says a lot about the company.
The second aspect that the BestHomeSecuritySystemsHQ.com editors pay close attention to is the technology used to monitor the customer's home. There have been advancements in the recent past that enable customers to arm/disarm their home security system from their iPhone, iPad or Android device as well as receive text message alerts when certain events occur in your home. BestHomeSecuritySystemsHQ.com looks for home security companies that have taken full advantage of this technology.
About BestHomeSecuritySystemsHQ.com
BestHomeSecuritySystemsHQ.com is the leading provider of unbiased and independent home security systems reviews. Consumers can visit BestHomeSecuritySystemsHQ.com to compare the top home security system providers feature by feature and learn the pros and cons of each home security system company. BestHomeSecuritySystemsHQ.com also focuses on educating consumers so they can purchase the best wireless alarm system for their family.