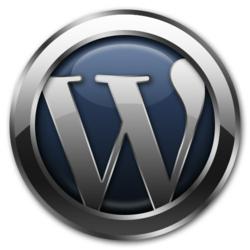 San Francisco, CA (PRWEB) March 07, 2013
LinkedHosts.com, an unbiased web hosting review & rating site, today named BlueHost as the award winner of the best WordPress hosting 2013 for the WordPress hosting rich features, high performance, strong reliability and responsive support after they had reviewed more than 100 budget WordPress hosting plans since 2010.
As introduced, BlueHost has devoted into shared web hosting designed for personal and small business since 1996, and BlueHost has been recommended as the best WordPress hosting provider by the WordPress official site WordPress.org since 2006. Today, BlueHost has an owned world-class data center in Provo, Utah invested with over 20 millions of USD, over 500 full-time employees, and over 8,000 powerful servers serving for more than 3 millions of customers and approximately 750,000 WordPress websites over the Internet.
The BlueHost WordPress hosting plan is starting at $6.95/mo originally, but now it's offering an exclusive 44% discount for $3.95/mo for all the visitors going through this BlueHost promotional link. Besides, BlueHost includes a new domain name, $100 Google AdWords credits, $50 Facebook advertising credits, and WordPress mobile enabled plug-ins for free with the plan.
Based on the LinkedHosts.com editors' real hosting experience, BlueHost WordPress hosting commits high performance that the WordPress loading times average less than 1 second/page, and the hosting uptime averages more than 99.9%. This is one of the fastest and most reliable WordPress hosting service in the comparison with all the budget WordPress hosts pricing under $10/mo that LinkedHosts.com had reviewed. The BlueHost WordPress hosting is built with the following latest cutting-edge technology,
1) Server Protection Technology - to prevent heavy users on over-consuming the server resource for slowness and un-reliability.
2) 5 separate nationwide fiber lines directly brought into the building with the bandwidth exceeding 150,000 Mbits totally.
3) PHP 5.3.19 (Run PHP as suPHP) with the PHP memory_limit configured to 128MB.
4) cPanel & SimpleScripts, 1-Click to setup and upgrade WordPress sites in 30 seconds.
5) 24/7 WordPress professional support, with the holding times that average less than 30 seconds.
In addition, LinkedHosts.com also announced WebHostingHub and HostMonster as the good choices of the best WordPress hosting 2013. To learn more about the awards of best WordPress hosting 2013, visit http://www.linkedhosts.com/best-wordpress-hosting/
About LinkedHosts.com
LinkedHosts.com is an unbiased web hosting review & rating site, ranking web hosts based on its true hosting experience, designed to help people find the best web hosting deals. To read more about the web hosting reviews and awards, follow this link to visit LinkedHosts.com.