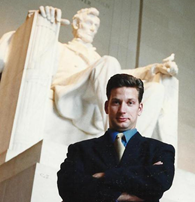 This book is packed with hundreds of links to resources to help you land your dream job
Los Angeles, California (PRWEB) March 26, 2013
Brian Daniel -- a former celebrity personal assistant to Hollywood A-listers, high net worth individuals and royal families – has written a how-to guide with secrets to scoring the best jobs in the United States. The book, aptly titled "How to Find the Best Jobs: Secrets to working with the high net worth," is now available in an easy-to-download ebook at DreamJobGuru.com.
This comprehensive ebook guides readers through the process of how to penetrate the hidden job market and find the elusive dream jobs that so many candidates crave.
"The best part about this book," says Daniel, "is that I show how anyone – and I mean anyone – can land a dream job if they know how and where to look. I have worked for celebrities, billionaires and royalty as a personal assistant and I didn't have a college degree or an employment agent to help me. I didn't 'know anyone,' so I did it completely on my own."
Daniel, now a headhunter for celebrity personal assistant jobs, pulls out all of the stops in his one-of-a-kind book because it's packed with hundreds of embedded hyperlinks to videos, photos and other resources online – so job seekers can now learn how to be a personal assistant to celebrities or high net worth families in their area.
The bottom line: there are approximately 50,000 U.S. households that have net worth between 50 and 500 million dollars, so the opportunities to be a personal assistant, estate manager or executive assistant to a high net worth family or celebrity are unprecedented; and throwing billionaires into the mix – about 400 in the USA – then job seekers can see how dream jobs are aplenty if candidates know where to look.
For those looking to reinvent their career and want one-on-one career coaching from an expert, Daniel also offers resume writing services as well; but if working with a career coach is out of reach, financially speaking, then the "dream job guru" also offers a low-cost résumé builder package.
"There are almost 10 million millionaires in the United States alone," says Daniel, "so these cool jobs working for wealthy families are out there for the taking. Essentially, these gigs are like travel jobs because high net worth families have mega-mansions all over the globe, and jumping on a private jet with your boss to spend the week in Dubai or some other exotic location is something I did regularly."
Perhaps the most worth-while part of Daniel's ebook are the insider tips to score these cool jobs. The book includes: how to reach decision-makers, effective tricks for getting the interview, and how to shine during the interview process.
As a former "lifestyle manager" to the super wealthy, and now as a headhunter, Daniel's book offers a robust 360-look at the process of finding and, ultimately, getting jobs with the country's top 1%.
For more information visit http://www.DreamJobGuru.com.