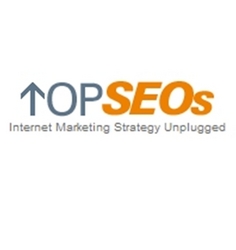 Plymouth, IN (PRWEB) December 3, 2008
Here's the list of the top 30 Organic Optimization firms that are selected for December 2008:
1. Bruce Clay Inc.
2. Increase Visibility Inc.
3. SEOP Inc.
4. Intrapromote LLC.
5. ArteWorks SEO
6. SEO Image Inc.
7. Portent Interactive
8. Customer magnetism
9. Direct Hit Solutions, Inc.
10. Web.com Search Agency
11. Yellow7 Interactive
12. eVisibility Inc.
13. SEO.com
14. SEO Inc.
15. eBrandz Inc.
16. Getupdated Internet Marketing
17. High Position Limited
18. Weblinx Limited
19. Sems
20. Whoast Inc.
21. iProspect
22. 1st of the List Promotion Inc.
23. First Page SEO
24. Infatex
25. Reprise Media
26. Inteliture
27. Seer Interactive
28. Trafficdeveloper
29. Mannix Marketing
30. RegisterEverywhere.com
The compilation of this list is subsequent to a detailed evaluation process. The list vouches for its reliability because of it strict selection process. Some questions asked to clients of the organic optimization firms for evaluation purposes are:
1 What are the most competitive keywords you have been able to rank on the major search engines and how long did it take you to achieve those rankings?
2 Did the agency modify the way they achieved higher rankings for you based on the Universal Search model introduced by Google? How?
3 How comprehensive, specific, and useful are the reports that are offered to the client? What metrics do they cover?
Organic optimization firms that would like to be considered for the topseos rankings can apply at:
http://www.topseos.com/rankings/search-engine-marketing-agencies/apply-for-ranking.
To learn more about the organic optimization companies visit http://www.topseos.com/rankings-of-best-organic-optimization-companies.
###