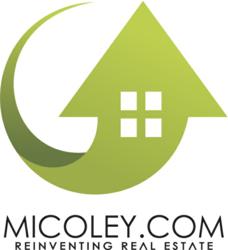 Much like retail sales, car sales, and other consumer goods, online sales are becoming a normal way to purchase.
Green Bay, WI (PRWEB) September 13, 2012
The real estate market has changed dramatically in the last three or four years. As a result, real estate sellers have adapted to changing market conditions by changing their approach to selling. To help them, Micoley.com has developed an alternative to selling real estate – using online auctions and sales events to move properties off the market faster than traditional real estate. While most real estate sellers cannot afford to sell at today's depressed market values, Micoley has found the ones who can, and they are willing to negotiate aggressively on limited inventory.
"Auction sellers are motivated to sell property and are committed to a defined time frame. An auction seller is raising their hand in the sea of real estate up for sale to say, 'Hey, look at me, I am serious about selling this property," said Wade T. Micoley, president.
Real estate auctions generally produce faster sales and higher prices than traditional sales methods can produce. Bidders enjoy the excitement of competition and sellers enjoy the power of feeling in control – of deciding what to sell and when to sell it. And with starting bids available at a low rate, it's the bidder's decision on how much they are willing to pay for a property.
Those aspects alone are helping buyers to obtain some great deals on residential, commercial, or other types of investment properties. If investors live out of the area, they don't need to travel to the live, in-person auctions to bid. Online bidding is fun, easy, and more convenient than attending a live auction. It's also as safe and secure as any traditional transaction. In fact, the federal government is among many agencies and organizations that are embracing technology and the global marketplace it affords, by auctioning many goods, including real estate, with Micoley.com.
"Much like retail sales, car sales, and other consumer goods, online sales are becoming a normal way to purchase. Just in the last couple of years the holiday sales for retail was surpassed by Internet sales. It's a convenient, safe, and an enjoyable way to shop," Micoley said. "And although it's easy, it still does need the buyer to complete their due diligence. All buyers should download and read the available materials on the property and do on-site inspections, whenever possible. Typically any seller that chooses this method of sale has a high motivation to sell. With that comes great deals for the buyer, but also the responsibility to be sure they understand the property in its entirety."
Between now and Micoley.com's October 13th Auction, there are many properties filled with potential. Properties up for auction include include residential, commercial, mixed-use, and several parcels of vacant land. There is even a bowling alley in Wellston, Ohio listed at a great value. Also, don't forget to check out the newly released properties through Micoley.com's November 10th Auction Event. Over 70 properties of all varieties are set at great deals, with many of the properties expected to sell prior to the auction date, some even selling "absolute," which means no minimum bid. Starting bids vary as greatly as the properties themselves, depending on the property type and location. However, all prices are very attractive and structured to sell.
Photos, property details, and additional information about the listings in the current auctions can be found here. Since properties tend to sell quickly, often before the auction date, interested parties should waste no time in registering and checking out the available property listings. Micoley's trained staff of auction professionals are available to answer all questions and to educate those new to the auction experience. Simply visit micoley.com to "live chat" with an Auction Professional or call 1-866-378-2382.
Micoley.com, located in Green Bay, WI, is a real estate marketing company specializing in bank-owned properties throughout the United States. Their unique approach to real estate sales is executed through customized marketing programs and project focused auction plans, customized for each of their unique clients. Be sure to visit their website for future Auctions and Sales Event information as inventory changes daily.