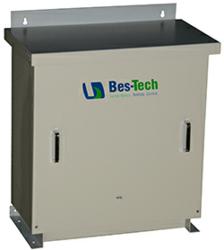 This is a unique opportunity for TIPS/TAPS members as well as Bes-Tech. Our products and services will offer great energy savings while reducing the carbon footprint.
Omaha, Nebraska (PRWEB) March 14, 2013
Bes-Tech, Inc. an energy efficiency technology company headquartered in Omaha, Nebraska, is proud to announce becoming an awarded TIPS/TAPS vendor. TIPS/TAPS is a purchasing cooperative with members in 46 states and provides substantial savings and best value for participating educational entities or public agencies through cooperative purchasing practices.
As an awarded vendor, Bes-Tech is eligible to bid our services and products to TIPS/TAPS members. The bidding process within the purchasing coop assures all purchasing requirements are provided in the Request For Proposal (RFP) document. This affords the competing vendors the ability to provide a timelier and more accurate bid which dramatically shortens the bidding process to the benefit of the member requesting the bid.
Bes-Tech offers its full line of products and services to TIPS/TAPS members in all the 46 member states. The services Bes-Tech offer provide ways to help minimalize the impact of budget cuts by reducing the high costs associated with using energy. The specific services are:

Total Performance Oriented Retrofit (TPOR®) is Bes-Tech's unique service package that integrates equipment retrofits with the building commissioning process to optimize the efficiency of mechanical, electrical, and automation control systems. TPOR provides several immediate low or no cost energy saving measures that can improve the energy efficiency of the assessed building. Savings are demonstrated in both hard dollars (based on the current utility rate) and in verifiable reductions in Kilowatt-hour (kWh) and/or British thermal unit (Btu) consumption.
ECO24/7® patented technologies integrate and optimize HVAC and other energy-related systems to improve occupant comfort and minimize energy use. ECO 24/7 is a cost-effective approach to saving energy while utilizing your existing HVAC system. The ECO 24/7 process typically reduces energy consumption by 25 percent and reduces retrofit costs by up to 15 percent.
When combined with these services, Bes-Tech's full-line of technologies help building owners and facility managers ensure the reliability of their systems while minimizing energy, operational, and maintenance expenditures. The specific technology packages are:
Digi-RTU™ is an award-winning HVAC rooftop unit control kit that is both a demand management and energy usage device. It is designed to improve the energy efficiency of a rooftop unit and solve the common noise, humidity, and frequent on/off issues of a rooftop unit. Digi-RTU typically reduces energy consumption up to 60 percent, peak demand by 50 percent, and compressor cycling by up to 70 percent.
Digi-CRAC™ is a control device applying to data center direct expansion coil Computer Room Air Conditioning (CRAC) units that modulate the compressor and fan speed to match the building load. Digi-CRAC has an average energy savings of 30 percent and reduces thermal stress on sensitive equipment by providing room humidity and temperature control.
Bes-Tech's technology packages utilize patented components manufactured by Bes-Tech. By manufacturing several of the components that go into our technology packages, Bes-Tech is able to pass additional saving onto the TIPS/TAPS members that utilize our services and technologies. Some of specific components are:
Digi-FAS measures a fan's operational performance fluid flow rate in variable volume systems with variable frequency drives or constant speed fan systems. Once installed, the Digi-FAS monitors and transmits fan airflow and fan efficiency.
Digi-WSHP utilizes scientific smart fan and compressor speed controls to provide automatic and intelligent load detections, centralized control optimization, performance monitoring, and fault detection/reporting.
Digi-AIR provides terminal box minimum airflow rates to satisfy the indoor air quality requirements and reduce the energy consumption. The terminal box airflow is determined based on the space type, occupancy schedule, and supply air freshness.
Energy Management and Control System (EMCS) is designed to provide innovative energy solutions for both building owners and daily operators, solutions that both maximize occupant comfort and minimize energy use. A user-friendly interface and accessible function modules makes Bes-Tech's EMCS easy to install, program, and be commissioned to run reliably.
About Bes-Tech
Bes-Tech has been a leader in energy efficient building systems technologies for the past decade. The company was founded on proven scientific engineering processes and technologies that reduce peak energy demand, minimize energy usage, and maximize energy efficiency. We actively work to lower the carbon footprint of the built environment. For more information please visit http://www.bes-tech.net.
About TIPS/TAPS
The Interlocal Purchasing System (TIPS/TAPS) is a purchasing cooperative created to serve public and private school districts, colleges and universities, federal, state, county and city municipalities. The Region 8 Education Service Center in Mount Pleasant, Texas started the system in 2002 and currently has administrative offices located in Pittsburg, Texas (Camp County).