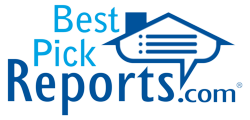 Dallas, TX (PRWEB) March 21, 2013
Independent research firm EBSCO Research has published its annual home services guide, Best Pick Reports. The report highlights A-rated home service companies in the Dallas metro area. The featured companies represent over 40 different home service categories, including electricians, roofers, HVAC, and plumbers. Inclusion in Best Pick Reports is exclusively through invitation.
"Best Pick" certification requires an A-rating based on over 100 telephone interviews conducted by the in-house research staff. The company conducts thousands of these interviews each year with homeowners who have had recent experiences with local home service providers. All companies must also hold proper insurance and licenses required by the state. In addition to meeting EBSCO Research's standards, every company must requalify each year in order to be considered for the distinction again. Congratulations to the following Dallas companies that received the 2013 honor:
A#1 Air
Absolute Painting, Inc.
Accurate Foundation Repair
Ace Fence Co.
Advanced Foundation Repair
All-Safe Pest & Termite
Amazing Siding & Windows
AmeriTint
Andy's Sprinkler, Drainage & Lighting
Aquamax Sprinkler Systems
Arrow Electric Service
Aspenmark Roofing & Solar
Atlas Plumbing Company
Baker Brothers Plumbing
Benjamin Franklin Plumbing
Berrett Pest Control
Renewal by Andersen
Champion Insulation
Cherokee Tile
Closets by Design
Collin Creek Duct Cleaning
Colony Air Conditioning & Heating
Crawford Services, Inc.
Curtis Specialized Moving & Storage
Dallas Gutter & Repair
Dallas Plumbing Company
Dalworth Carpet Cleaning
Fine Floors by Dalworth
Deck Right
DFW Improved
Dobson Floors
Eco Construction Group
ElectricMan, Inc.
Elite Remodeling
Fallas Landscape LTD
Garage Door Solutions
Garland Insulating Ltd.
Genie Carpet Cleaning Services
Milestone Electric & Security
Graves Lawn & Landscape LLC
GreenTex Landscaping
Guaranteed Painting, Inc.
Guinco Service
GutterMaxx, LP
Hargrave & Hargrave, Inc.
Holcomb Tree Service
Jackson Roofing Company
Joy Carpet Dry Cleaning, LLC
Junk King
North Texas Trees
Brennan Enterprises
L&C Fence & Gate
C & B Electric
LeafGuard North Texas
Lee's Tile & Remodeling
Light It Up Electric, Inc.
Master Services, Inc.
PLM
Metro-Flow Plumbing
Milestone Electric
Moore Sprinkler Company, Inc.
North Texas Duct Cleaning
Paneless Home Services
First Call Service Pros
Texan Blue Pool Service
Phillips Painting, Roofing & Gutters
PuroClean Restoration Specialists
Servant Remodeling
Spectrum Glass Coatings
Action Garage Door Repair Specialists
Statewide Energy Solutions
Tahitian Pools
Texas Air Doctors
Texas Energy Concepts, LLC
Total Air & Heat Co.
Trutech LLC
Nothing But Clean
Weedex, Inc.
Welborn Garage Doors
Youngblood's Hardwood Flooring
EBSCO Research is a division of EBSCO Industries Inc. and, as an independent research firm, has been documenting the performance of home service companies since 1997. EBSCO Research publishes annual reports to aid homeowners in what can be a difficult search for quality contractors and home service providers. As General Manager Greg Robb recently wrote, "The sole purpose of our business is to legitimately identify the best companies in an industry often known for producing more than its fair share of unsatisfied customers."
The Best Pick Reports publication not only profiles top-rated companies, but it also features industry insight and helpful tips that homeowners should know before starting a project. To reach homeowners with this valuable information, EBSCO Research delivers thousands of copies of Best Pick Reports to Dallas homes through direct mail each year. The research results, insight, and tips can also be found at BestPickReports.com, where homeowners can request a free hard copy of Best Pick Reports.