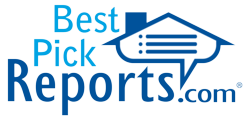 Washington, DC (PRWEB) April 02, 2013
Independent research firm EBSCO Research has published its annual home services guide, Best Pick Reports. The report highlights A-rated home service companies in the Maryland and Washington, DC metro area. The featured companies represent over 40 different home service categories, including electricians, roofers, HVAC, and plumbers. Inclusion in Best Pick Reports is exclusively through invitation.
"Best Pick" certification requires an A-rating based on over 100 telephone interviews conducted by the in-house research staff. The company conducts thousands of these interviews each year with homeowners who have had recent experiences with local home service providers. All companies must also hold proper insurance and licenses required by the state. In addition to meeting EBSCO Research's standards, every company must requalify each year in order to be considered for the distinction again. Congratulations to the following Maryland and Washington, DC companies that received the 2013 honor:
A Cleaner Carpet Cleaner
Airwiz Clean Air
Amazing Heating & Air Conditioning, Inc.
American Pest
American Windows & Siding of VA Inc.
Annapolis Painting Services
Appliance Repair Leaders
AquaGuard Waterproofing
Arundel Cooling & Heating Company Inc.
B.O.G. Pest Control
Bay Breeze Heating and Cooling, Inc.
Benchmark Painting & Carpentry, Inc.
Benjamin Franklin Plumbing
Better Than Wood
Blades of Green
Blake & Sons Moving & Storage, Inc.
Central Glass, Inc.
Central Roofing, Siding & Windows Co.
Certified, Inc.
Closet America
Colonial Electric Co., Inc.
Connor's Termite & Pest Protection
CroppMetcalfe
East Coast Landscape Design
Extra Clean, Inc.
Fred C. Johnson Co., Inc.
Gaithersburg Garage Door Inc.
Grove Heating & Cooling
Gutter Helmet Systems
Hands On Painters, Inc.
Harry & Sons Roofing
High's Chimney Service Inc.
Hydro-Tech Irrigation
Interior Guards
Interstate Irrigation & Lighting
James A. Wheat & Sons
James L. Graves Construction
James Vito, Inc.
JJM Home Improvements
Junk King
KEVCO Building Services Inc.
Klappenberger & Son
Kolb Electric, Inc.
Len The Plumber
Maid Bright
McKendree Moving & Storage, Inc.
Metropolitan Exteriors, Inc.
Mulheron Tree Experts, Inc.
NV Waterproofing
O'Connor's Painting Service, Inc.
Preferred Siding, Inc.
Professional Parking Lot Striping Inc.
Pure Air Service LLC
Purofirst of Metropolitan Washington
Roof Masters
Rothstein Designs, LLC
Super Lawns
Superior Steam Cleaners Inc.
The Arborist Inc.
The Care of Trees
The Davey Tree Expert Company
The Hardscape Store
Thompson Creek Window Company
Tri-County Fence & Decks
TriStar Electric
Trunnell Electric
Ultimate Flooring Design Center
Value Dry
Welsh Roofing Company, LLC
Wilcox Electric, LLC
Williams Professional Painting
Window Nation
Windows Plus, LLC
Winston's Chimney Service
Your 1 Plumber
EBSCO Research is a division of EBSCO Industries Inc. and, as an independent research firm, has been documenting the performance of home service companies since 1997. EBSCO Research publishes annual reports to aid homeowners in what can be a difficult search for quality contractors and home service providers. As General Manager Greg Robb recently wrote, "The sole purpose of our business is to legitimately identify the best companies in an industry often known for producing more than its fair share of unsatisfied customers."
The Best Pick Reports publication not only profiles top-rated companies, but it also features industry insight and helpful tips that homeowners should know before starting a project. To reach homeowners with this valuable information, EBSCO Research delivers thousands of copies of Best Pick Reports to Maryland and Washington, DC homes through direct mail each year. The research results, insight, and tips can also be found at BestPickReports.com, where homeowners can request a free hard copy of Best Pick Reports.