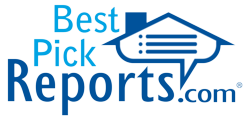 Fairfax, VA (PRWEB) March 05, 2013
Independent research firm EBSCO Research has published its annual home services guide, Best Pick Reports. The report highlights A-rated home service companies in the Northern Virginia metro area. The featured companies represent over 40 different home service categories, including electricians, roofers, HVAC, and plumbers. Inclusion in Best Pick Reports is exclusively through invitation.
"Best Pick" certification requires an A-rating based on over 100 telephone interviews conducted by the in-house research staff. The company conducts thousands of these interviews each year with homeowners who have had recent experiences with local home service providers. All companies must also hold proper insurance and licenses required by the state. In addition to meeting EBSCO Research's standards, every company must requalify each year in order to be considered for the distinction again. Congratulations to the following Northern Virginia companies that received the 2013 honor:
Absolute Carpet Care, Inc.
Absolute Electric LLC
Absolute Insulation Services
Aegis Technologies, Inc.
Affordable Door
All American Painting Plus
American Screen & Glass
American Windows & Siding of VA Inc.
An Exterior, Inc.
Appleton Campbell
Appliance Repair Leaders LLC
Armor Fence LLC
Ashmasters Chimney Service, Inc.
Atlantic Sun Control, Inc.
Ayoub Carpet Service (ACS)
B. Rushing Lawn and Landscaping, Inc.
Bicknell Painting Inc.
Blake & Sons Moving & Storage, Inc.
Bright Masonry, Inc.
Climatic Heating & Cooling, Inc.
Collegiate Sealers & Paving
Color Expressions Painting, LLC
Connor's Termite & Pest Control
CroppMetcalfe
Discount Appliances Repair HVAC
Distinctive Deck Designs by Mark Shriner Contracting
Dominion Floors
Door Doctor, Inc.
Drainage & Erosion Solutions, LLC
DryHome Roofing & Siding, Inc.
Exterior Medics, Inc.
Fairfax Transfer & Storage, Inc.
FBT Tile & Marble, Inc.
Flooring America Herndon
Foxcraft Design Group, Inc.
Gutter Helmet Systems
Hal Co Fence & Deck
Hatcher's Floors Inc.
Hickerson Brothers Electric
Home Works Painting, LLC
Howard Landscapes Inc.
Hydro-Tech Irrigation
Interstate Irrigation & Lighting
John Nugent & Sons
Junk King
K&H Lawn Services, Inc.
Kolb Electric, Inc.
Larry Miller, Inc.
M.E. Flow, Inc.
McKendree Moving & Storage, Inc.
Meridian Landscaping & Design
Nova Installations
NV Waterproofing
Parrish Services, Inc.
PestNow
Preferred Siding, Inc.
Pure Air Service LLC
Purofirst of Metropolitan Washington
Randall Movers, Inc.
Reputation Movers Inc.
Root Electric
Select Heating & Cooling Corporation
Service Specialties Inc.
Shiner Roofing, Siding & Windows
Smart Choice Cleaning
Southland Insulators
Sterling Glass, Inc.
Style Roofing, Inc.
Super Lawns
Tailored Living featuring PremierGarage
Tech Painting Co.
The Arborist Inc.
The Care of Trees
The Davey Tree Expert Company
The Plumbing Doctor, Inc.
Thompson Creek Window Company
Value Blind & Heirloom Draperies
Value Dry
Williams Professional Painting
Window Decor of Fairfax
Window Nation
Windows Plus, LLC
Winston's Chimney Service
EBSCO Research is a division of EBSCO Industries Inc. and, as an independent research firm, has been documenting the performance of home service companies since 1997. EBSCO Research publishes annual reports to aid homeowners in what can be a difficult search for quality contractors and home service providers. As General Manager Greg Robb recently wrote, "The sole purpose of our business is to legitimately identify the best companies in an industry often known for producing more than its fair share of unsatisfied customers."
The Best Pick Reports publication not only profiles top-rated companies, but it also features industry insight and helpful tips that homeowners should know before starting a project. To reach homeowners with this valuable information, EBSCO Research delivers thousands of copies of Best Pick Reports to Northern Virginia homes through direct mail each year. The research results, insight, and tips can also be found at BestPickReports.com, where homeowners can request a free hard copy of Best Pick Reports.