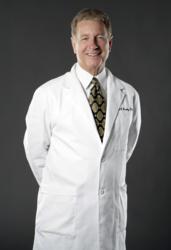 Dr. Jacoby is constantly seeking ways to help his patients benefit from modern treatments. The website is a testament to that.
Scottsdale, AZ (PRWEB) June 14, 2012
Dr. Richard Jacoby, one of the foremost foot and ankle specialists in the Southwest, has launched a brand new website at Valleyfootsurgeons.com. The website will serve as a resource for foot and ankle patients along with showcasing the Scottsdale podiatrist practice' state of the art patient care treatment options.
For over 30 years, Dr. Jacoby has been treating foot and ankle patients with the most modern options available to optimize outcomes. In the process, he has won four Phoenix top doctor awards in the past decade. The repetition shows his dedication to the field of podiatry and his continued devotion to patient care. The new website has sections on such cutting edge treatments as Laser treatment, peripheral neuropathy surgical decompression, and regenerative medicine injections.
Dr. Jacoby is constantly looking for treatment methods to help his patients as a leading Scottsdale and Phoenix podiatrist. One of his treatment specialties is peripheral neuropathy, which is a very difficult diagnosis to manage and often results from diabetes.
Patients suffering from diabetic neuropathy have been receiving comprehensive nonoperative and operative treatments for their condition successfully with Dr. Jacoby for decades. He is an expert in the Dellon surgical procedure, which is a decompression procedure that has been very successful in qualified individuals. The website has a significant amount of information on peripheral neuropathy, and a second website was created highlighting these modern treatments at neuropathyweb.com.
The website was created by Go Crazy SEO, a top tier Phoenix website design company specializing in medical websites and internet marketing. Stated Go Crazy President David Greene, MD "Dr. Jacoby is a classy, expert, compassionate foot and ankle specialist. His web presence deserves to show that, and the site will be a breathing, living testament to the quality of his ongoing devotion to patient care and education. He loves to educate his patients and the public, and each site has an active blog to do just that."
The 2 sites are visible at Valleyfootsurgeons.com and Neuropathyweb.com. Dr. Jacoby works out of two Scottsdale offices, and appointments may be scheduled at (480) 994-5977.