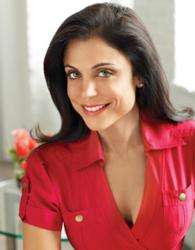 Los Angeles, CA (PRWEB) May 02, 2012
Bethenny Frankel is an American reality-show personality, author, speaker, entrepreneur and natural foods chef. She is a three-time bestselling author of the non-fiction books, "A Place of Yes," "Naturally Thin" and "The Skinnygirl Dish," Changing her pace, Frankel has hit the book-shelves again, writing her first novel, "Skinnydipping," which she describes as 'fun, refreshing.... It's just a palate cleanser." Even though she has added fiction to her collection, Frankel "keeps it real" and semi-autobiographical in her book, writing about the life of a reality TV star.
With the great amount of success from her previous books, the Reality TV Star, and founder of company, Skinnygirl Cocktails, Frankel is a woman who can do it all.
Frankel's got her start as a housewife on the Bravo reality series The Real Housewives of New York City. She then went on to hosting her own reality TV shows; Bethenny Getting Married and Bethenny Ever After and founded the company Skinnygirl Cocktails.
"I've been on reality television for 8 years," Frankel said of her work on "The Real Housewives of New York City," "Bethenny Getting Married?" and "Bethenny Ever After." "I've been on a lot of my reality. My first three books were prescriptive in how to lose weight and how to get the most out of life.
The future for Frankel looks bright as she plans to continue to juggle her career, her family, keep in close contact with her fans, and of course, get more face-time on TV.
"I have incredible fans," she said. "I have a great relationship with them, whether it's on Twitter, emails or letters, I know exactly who they are. We are in a relationship. It's why I wanted to do a talk show. I have a talk show (coming up) on Fox this summer. It's for them, so we can have a conversation, rather than just watch me living my life on television."
"I think it is my message to say, 'Yeah, we're not perfect. We're flawed. I'm flawed but I'm having fun.... We have some not-so-good moments, but all in all, you can really get to where you want to get to. And we'll do it together,'" she said.
Written by Dana Damato
About CelebrityTalentPromotions.com
CelebrityTalentPromotions is a celebrity speakers bureau and booking agency securing thousands of business speakers, athletes, celebrity chefs, comedians and TV personalities for speaking engagements, corporate appearances, product endorsements, autograph signings, spokesperson campaigns, celebrity golf tournaments, VIP Meet & Greets and more.
Ryan Totka and his team CelebrityTalentPromotoions can assist corporations in booking Bethenny Frankel and other TV personalities for speaking engagements, corporate appearances and VIP Meet & Greets.