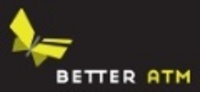 We understand the importance of innovation in driving gift card sales--customer retention, growth, and profitability--are all at stake. Our gift card sheets with an integrated section for premiums and incentives provide that leading edge innovation to boost gift card sales even further
MESA, Ariz. (PRWEB) February 20, 2008
According to Friend, Better ATM Services' groundbreaking, patented technology is on the leading edge of an exciting new distribution option. "I am pleased to be associated with the dawning of a new, high potential distribution channel for gift cards, premiums, and incentives. Better ATM Services is already in discussions with several industry leaders in the gift card, premiums, and incentives industry who want to leap on this new, profitable channel. Because ATMs are already a trusted outlet for consumers, consumer adoption is expected to be rapid as consumer will enjoy the convenience and flexibility of shopping for gift cards at an ATM," said Friend.
Better ATM Services patented, pioneering technology enables existing ATM machines to dispense prepaid cards through ATM cash trays. With the exploding consumer demand for prepaid, stored value cards, Better ATM Services' efficient and cost effective distribution option means banks, shopping malls, grocery stores, restaurants, independent service operators, advertisers, and any business can now offer prepaid gift cards, premiums, and incentives through technology enabled ATM machines.
Better ATM Services' CEO, Todd L. Nuttall, says Peter Friend will play an integral role as the company meets the vigorous industry interest the company's new technology is already receiving. "We understand the importance of innovation in driving gift card sales--customer retention, growth, and profitability--are all at stake. Our gift card sheets with an integrated section for premiums and incentives provide that leading edge innovation to boost gift card sales even further," said Nuttall.
Prepaid, stored value cards are a recent phenomenon in America and are spreading rapidly around the world. Gift cards make up the largest segment of prepaid cards and are a more convenient gift alternative to manage ongoing purchases without being limited to the amount of cash a consumer carries. The Tower Group estimates that approximately $80 billion was spent on such cards in 2006.
Better ATM Services' is demonstrating its new technology at Booth #100 of the ATMIA Conference East in New Orleans, Louisiana, February 20-22nd, 2008. During the conference, Better ATM Services' is offering free gift cards to conference goers that are redeemable at Marriott New Orleans' restaurants, gift shop, and Starbucks.
About Better ATM Services
Better ATM Services (BATM), a Mesa, Arizona-based company, supplies patented technology that enables an ATM to dispense prepaid gift cards like currency. Enabled ATMs dispense the prepaid cards via the ATM's cash tray using the machine's existing dispensing mechanisms. BATM licenses its technology to both ATM and prepaid card industry participants to provide a more secure, convenient, and profitable distribution option with additional revenue opportunities. BATM's patented technology assures continued operation within existing industry infrastructures and pricing models. For more information, please visit http://www.betteratmservices.com or email info@betteratm.com.