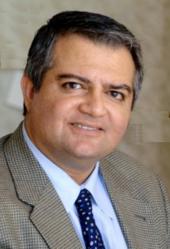 Beverly Hills, CA (PRWEB) March 20, 2013
Dr. Parsa Zadeh, Beverly Hills dentist, now offers patients a second opinion for Invisalign aligners. Using the Invisalign system is a large commitment in both time and cost, so it is important to be sure that Invisalign is right for the patient's needs before they begin the treatment.
Much like traditional metal braces, Invisalign aligners are used to straighten misaligned teeth and correct malocclusions. The Invisalign system offers several advantages over braces. The aligners are transparent, which makes them virtually undetectable. In addition, because the aligners are designed to be removable, oral hygiene care and eating become easier. Invisalign can also shift the patient's teeth more efficiently. In many cases, the teeth can be shifted to their final position in as little as one year, compared with two to three years for metal braces.
Although the Invisalign system is a blessing for many patients, it may not be appropriate for everyone. Certain types of bite problems and severely crowded or misaligned teeth may require metal braces. Children and younger teens may do better with non-removable braces because they cannot be lost and are more difficult to damage. Dr. Zadeh, Beverly Hills Invisalign provider, offers a second opinion to help patients ensure that the system is right for their needs.
In addition to Invisalign, Dr. Zadeh, Beverly Hills porcelain veneers specialist, offers many other cosmetic and general dental services. He is one of the few dentists in the area who can both place and restore dental implants. Dr. Zadeh also offers Lumineers, porcelain veneers, porcelain crowns, smile makeovers, Gum lift surgery, teeth whitening, and much more. Sedation dentistry is available for patients with severe phobias or as an option for anesthetic for dental surgery.
About Dr. Parsa Zadeh, Cosmetic Dentist Beverly Hills
Dr. Zadeh, Beverly Hills dentist, graduated from the College of Dental Surgery in Manipal in 1984. From there he has completed numerous advanced postgraduate courses and over 1,100 hours of continuing education courses. In 2010, Dr. Zadeh was awarded Master status for his commitment to continuing education by the Academy of General Dentistry.
Contact
Dr. Parsa Zadeh, DDS
9100 Wilshire Boulevard Suite W448
Beverly Hills, California 90212
Phone: (310) 273-9919
Website: http://www.zadehdentistry.com/