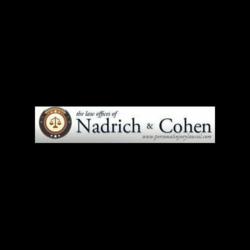 San Diego, CA (PRWEB) March 05, 2013
The San Diego City Council is in the process of unveiling new measures to improve public safety for bicyclists in the region, according to a February 7 report from CBS. Proposed improvements include enacting a comprehensive local and regional bikeway network, making it easier for cyclists to access public transportation, and prioritizing bicycle-friendly projects, streets and neighborhoods.
"I felt that we can raise the focus and make this a priority to provide safe and connected bike access for the public," Committee Chairwoman Lorie Zapf recently told CBS. "I believe the city should not just see this as a land use goal, but actually purposefully take steps to make this happen for the public." Zapf cited an increase in bicycle-related injuries and fatalities as of late, and also argued that cycling is a healthier and more enjoyable way to travel.
Jeff Nadrich, a national bicycle injury lawyer, recently commented on this news, saying, "This is a promising move on the part of the San Diego City Council. The city absolutely should prioritize bike safety, as San Diego is one of America's most congested cities."
Nadrich also went on to cite evidence for why improved bicycle safety is such a crucial matter. "The Weather Channel reports that San Diego ranks #9 in the nation for traffic, despite being only the 17th largest metro area. By making the streets safer for bike riding, motorists and cyclists alike can enjoy a more pleasant commute."
Nadrich encourages all cyclists to wear the proper safety gear, ride defensively and obey all laws in order to minimize the risks associated with riding alongside motorists.
About Nadrich & Cohen: Jeffrey Nadrich is a personal injury attorney with Nadrich & Cohen, a California based law firm with offices in 18 locations across California. The firm has offices in Arcadia, Bakersfield, Fresno, Irvine, Long Beach, Modesto, Oakland, Oxnard, Palm Springs, Redding, Riverside, Sacramento, San Bernardino, San Diego, San Francisco, San Jose, Santa Rosa, and Tracy. Nadrich & Cohen handles all types of wrongful death and serious injury accident cases, including auto, truck, bus, motorcycle, and bicycle accidents, pedestrian collisions, boating accidents, dog bites, defective product cases and nursing home abuse. Victims are encouraged to call 1-800-718-4658 for a free consultation with a Nadrich & Cohen attorney.