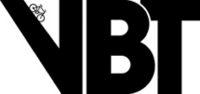 We're very proud of this trip. It's another VBT itinerary that nurtures both mind and body - at a terrific value.
Bristol, VT (PRWEB) May 6, 2009
VBT Bicycling Vacations, the award-winning international bicycle tour operator, has announced its latest U.S. biking trip, Mississippi: The Natchez Trace, a comprehensive 7-day itinerary debuting this Fall.
''As I created this itinerary,'' said Chris Skilling, VBT's Director of Worldwide Product, "my appreciation deepened for the people who keep our shared history alive - the historians at the Vicksburg Battlefield, the docents at Natchez's beautiful mansions. That's the beauty of this trip: we come across evidence of our history literally around every corner; we're really immersed in it. We also get to know the gracious and welcoming Mississippians of today. And of course, real southern pecan pie, buttered biscuits, and other irresistible cuisine add more rich flavors to the trip!"
The itinerary follows along the historic Natchez Trace - an ancient path worn by bison, Native Americans and colonial traders. From Vicksburg to Natchez, it explores Civil War battlegrounds, ghost towns, Native American sites and stately homes. Travelers overnight in historic manses and dine on authentic southern cooking.
"This trip combines all the elements that our travelers ask for," added Paul Williams, VBT's Director of Marketing. "Rich and daily discoveries, a fascinating history, plenty of cultural interaction and delicious, thoughtfully prepared meals. And you couldn't ask for a more beautiful setting, the lush lower Mississippi Basin. Throughout the trip, we shine a spotlight on a treasure trove of historic gems: hallowed Civil War battlefields … the city of Port Gibson, which Ulysses S. Grant declared 'too beautiful to burn' … the ghost towns of Rocky Springs and Rodney … the Indian Emerald Mound … Natchez's glorious antebellum mansions. This wonderful history and beauty unfold before us every day. But the real centerpiece of the journey is the Trace itself." He continued, "We're very proud of this trip. It's another VBT itinerary that nurtures both mind and body - at a terrific value." The first departure is scheduled for September 19, 2009, with additional dates through November. The starting price is $1745, or $249 a day.
VBT Bicycling Vacations has been named for the second straight year as "One of the Best Adventure Travel Companies on Earth" for 2009 by National Geographic Adventure magazine. Outfitters were ranked in education, sustainability, quality of service, spirit of adventure, and client satisfaction. In the latter category, the company ranked highest among their top five competitors.
Founded in 1971, VBT Bicycling Vacations offers 27 deluxe bicycling tours in 18 countries worldwide, including destinations in Europe, Costa Rica, New Zealand, Vietnam, Thailand, South Africa, Canada and the U.S.A. VBT promises its travelers worldwide bicycling and discovery vacations at unsurpassed value. For reservations or more information about the cycling tour Mississippi: The Natchez Trace, call 1-800-245-3868 or log on to the company's website, http://www.vbt.com .
For more information, contact:
Paul Williams, Director of Marketing
802-453-4811 ext. 3414
Pwilliams @ vbt (dot) com
# # #