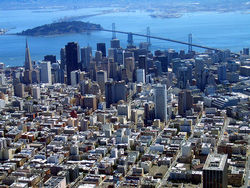 San Francisco, CA (PRWEB) May 27, 2009
BidClerk, the Construction Industry Search Engine, reported today that the following commercial construction projects are planning to go out for bid or start construction in the next 90 days in the San Francisco, CA area. Businesses interested in providing services relative to these projects should visit BidClerk.com and reference the Project ID listed below to obtain direct contact information for each job:
Watsonville, CA - Longs Drugs #076 Drive-Thru Addition, 490 Rodriguez St., 25,091-square-foot retail store drive-thru addition, July 2009, $200,000. Project ID: 870526
Walnut Creek, CA - Unity Center of Walnut Creek Renovations, 1871 Geary Blvd., 17,830-square-foot religious youth center addition, July 2009, $2 million. Project ID: 882370
Palo Alto, CA - Juicy Couture, 3,000-square-foot clothing store build-out, July 2009, $150,000. Project ID: 989891
Novato, CA - Pavilions at Waterfall Terrace 30,525-square-foot medical office building complex, August 2009, $6 million. Project ID: 371820
Burlingame, CA - Sizzler, 1310 Old Bayshore Hwy., restaurant renovations, June 2009, $200,000. Project ID: 989876
BidClerk.com is the only Search Engine dedicated to providing businesses with in depth information on thousands of construction projects coming up for bids all throughout the United States. Our daily updates of commercial and residential construction project leads are available to contractors, general contractors, subcontractors, and businesses in related industries that are seeking bid opportunities. For more information on bidding construction projects in your area, visit BidClerk online or call 877-737-6482.
# # #