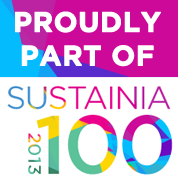 SUNNYVALE, CA (PRWEB) June 26, 2013
Last week saw the launch of a new sustainability guide, Sustainia100, that identifies the most innovative sustainable solutions around the world. Bidgely was selected as part of Sustainia100 for its positive social, economic and environmental impact on local communities.
From Canada to Kenya, Guatemala to the Philippines, Sustainia100 presents annually the 100 most innovative and impactful solutions out of 500+ nominated projects and technologies. Overall, Sustainia100 maps sustainable solutions successfully deployed in 128 countries.
Sustainia100 is a tool for investors, business leaders, decision makers and consumers as it provides insights to the most promising solutions at the forefront of sustainable transformation.
Prateek Chakravarty, VP Business Development, Bidgely:
"We, at Bidgely, have set out to redefine home energy management and take the guesswork out of energy savings. We thank Sustainia for recognizing our efforts, helping us with a platform to share our work and take Bidgely to every home across globe."
Erik Rasmussen, Founder of Sustainia:
"Congratulations to the selected 100 solutions. They are true action heroes of sustainability. In each their field, these solutions have proved that sustainable alternatives are not only available, but also attractive, competitive and successful. Each and every solution give us hope for a faster transformation to a sustainable future."
Award to the Best Solution
As a selected Sustainia100 solution, Bidgely also enters the field of nominees for international sustainability award, Sustainia Award, chaired by former Governor of California, Arnold Schwarzenegger. Mr. Schwarzenegger heads the selection jury that also includes former Prime Minister Gro Harlem Brundtland, EU Commissioner for Climate Action Connie Hedegaard and Chair of the UN climate panel, IPCC, Dr. Rajendra K. Pachauri.
Arnold Schwarzenegger, Former Governor of California, Honorary Chair of Sustainia Award:
"Congratulations to the Sustainia100 for 2013. They are the true action heroes of sustainability. From Canada to Kenya to Guatemala to India, these solutions are proving that we can build communities that are both environmentally and economically sustainable today and for generations to come."
Connie Hedegaard, EU Commissioner for Climate Action:
"It is really encouraging to see that new, innovative solutions continue to emerge in all parts of the world. Here is all the proof we need that sustainable solutions work, that they are profitable, desirable and successful. I look forward to awarding the best one at this year's Sustainia Award Ceremony."
New Solutions and Trends in Sustainability
Research and data behind Sustainia100 reflect new market trends and developments. Increasingly, sustainable innovation acknowledges the importance of consumer behavior by giving users access to data that drive them to change their energy and fuel consumption. More and more, sustainable solutions are using big data analytics to lower waste.
Georg Kell, Executive Director, UN Global Compact:
"It is very encouraging to see that Sustainia100 solutions show that the geography of sustainability innovation is global. Sustainia is demonstrating that a transformation towards a greener and more inclusive world is possible everywhere."
Sustainia100 identifies solutions within 10 sectors: Education, Energy, Health, Smart Cities, Resources, Buildings, Food, Fashion, Transportation and Information Technology.
The Sustainia100 Guide is available here:
For further information:
Prateek Chakravarty, Business Development, Bidgely: prateek(at)bidgely(dot)com
Marie Louise Gorvild, Communications Manager, Sustainia: mlg(at)mm(dot)dk / +45 3164 1050