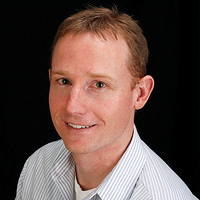 What we have done is automate bid management using the most accurate data possible by taking into account profit, attribution, back end data feeds and conversion latency. Our bid management platform makes predictions about conversion latencies for each day of the year and factors those into the bid decisions to make the best bids possible with the information on hand
San Jose, CA (PRWEB) August 11, 2009
Search Engine Strategies Conference, (PRWEB) August 11, 2009 -- ClearSaleing, a technology and thought leader in attribution management, today announced the availability of an automated bid management module that allows marketers to not only factor in profit measurement to keyword buying decisions, but also move past "last click" thinking to open up the funnel of keywords along a purchase path that previously would have been missed.
Built on top of ClearSaleing's industry-leading attribution management platform, ClearSaleing's automated bid management module lets marketers automatically control their keyword's bids using profit metrics based on its attribution model. It also takes into account conversion latency - the period of time between the customer's first visit and a conversion. ClearSaleing can track profit down to the SKU level, and profit rules set by the marketer can be as complex as needed.
"Most bid management solutions are optimizing bids based on imperfect or incorrect information," explains Luke Tuttle, ClearSaleing's Chief Information Officer. "What we have done is automate bid management using the most accurate data possible by taking into account profit, attribution, back end data feeds and conversion latency. Our bid management platform makes predictions about conversion latencies for each day of the year and factors those into the bid decisions to make the best bids possible with the information on hand," he adds.
"We are giving marketers a way of capturing all those profit-potential keywords, including ones that do not have an immediate result but eventually lead to a purchase," says Tuttle. "ClearSaleing captures all effective keywords in the funnel, not just the last click."
ALL CLICKS COUNT
ClearSaleing's automated bid management is the only industry solution that fully incorporates attribution along the entire purchase path, not just the first or last click. These options allow marketers to expand keyword use to include those keywords at the 'top of the funnel,' to facilitate brand awareness as well as conversions. The solution employs ClearSaleing's unique system of keywords, organized into three categories:
--Introducers (First Click) - The first search term that results in a visit to your site. These terms generally are more generic and almost never result in an immediate purchase. Because these terms are more general, they are usually more expensive terms.
--Influencers (All clicks in between the first and the last click) - Until ClearSaleing, these clicks were generally 'invisible' to bid management solutions. However they are extremely important since they are what continues to move a customer along a purchase path. These terms tend to be longer phrases, often including a combination of a version of the brand name teamed with a more general term
--Closers (Last Click) - These are the terms that historically bid management systems (and analytics) see as getting 'all of the credit for a sale', which is incorrect. These terms are often times simply the branded terms.
"After reviewing the results of many automated keyword rules, we found that many solutions were simply ignoring important keywords or eliminating them if they had long latencies between a customer's first visit and their purchase. Our research showed that more often than not, even extremely complicated, seemingly powerful rules resulted in bid changes for less than 1% of all keywords," Tuttle explains.
AUTOMATED BID DECISIONS
ClearSaleing offers bidding decision capabilities that differentiates the system from typical industry bid management rules. In addition to ClearSaleing's unique capability to optimize on profit and true ROI, ClearSaleing also offers the capability to optimize on CPA or CPL if required by the business. It is flexible enough to allow a marketer to use the most appropriate optimization method.
"By using the measures unique to ClearSaleing, marketers can create rules that are based on business goals, ROI and profit. ClearSaleing's attribution-based rules take into consideration not just marketing budgets but the actual costs of doing business," says Tuttle.
ABOUT CLEARSALEING
ClearSaleing's advertising portfolio management platform helps marketers identify ways to more effectively and profitably allocate ad spend across a complex mix of online advertising investments. ClearSaleing's technology enables attribution management through its patent-pending Purchase Path technology. Purchase Path accurately attributes profit (ROI) across the multiple marketing touch points that contribute to and influence a sale.
ClearSaleing is a thought leader in the growing scientific field of attribution management and founder of the Attribution Management Forum, the profession's e-community for interactive marketers. The Company also publishes http://www.AttributionManagement.com, a website that provides a rich repository of ClearSaleing and externally published articles, white papers and other material focused exclusively on attribution management.
ClearSaleing's unique ability to give marketers telescopic insight into their online ad investment is attracting major brand customers such as American Greetings and Nationwide Insurance. The company was founded in 2006 and is headquartered in Columbus, Ohio. For more information, please visit http://www.ClearSaleing.com.
###