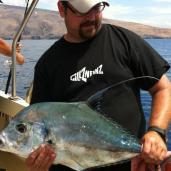 I can't wait to float the river this Spring Break.
(PRWEB) March 07, 2013
Spring Break will soon be here. Millions of people look forward to this time of year and begin planning a much needed getaway. Most Americans may be having second thoughts of making plans this year due to the rising cost of fuel and the increasing fragile state of the economy. Don't give up on plans yet. It is still possible to get away without breaking the bank. Instead of traveling far away to expensive exotic destinations, theme parks or resorts, plan a location close to home. Many states have a wide variety of reasonable alternatives one might not be aware that are in driving distance less than a hundred miles from home. This provides outdoor enthusiasts the opportunity to still be able to get away for spring break this year.
Realistically who isn't on a tight budget these days? Big Game Gear offers the following affordable suggestions. Consider a camp site which is becoming more and more popular and is a very affordable spring break option. There are over four hundred National Parks, numerous state parks and moderately priced private campgrounds throughout the United States which offer family friendly amenities and reasonably priced camping ground sites. The beauty of a camping getaway is that families don't have to follow a structured itinerary, worry about what to wear, where to eat, or spend time traveling losing a couple of days of vacation. Camping gives you the opportunity to spend uninterrupted time with the family by experiencing the wonders or the great outdoors; making memories, and building core values in children. Understanding and appreciating the abundance of beauty while observing the importance of conserving resources outdoors while forming family traditions is a win/win for most. Who doesn't love telling stories and eating "Smores" around a campfire? Big Game Gear just added over 75 Camerons Outdoor Gear Products which includes: Campfire Stix, Grilling Cedar Planks, and Barbeque Smoking Chips.
With mild temperatures, Spring is one of the best times to enjoy the great outdoors: hiking, fishing, biking, canoeing, kayaking or choosing to lay back in a hammock with a good book and a cool beverage. A simple walk through the woods or parks can be turned into a scavenger hunt where both kids and adults alike find different types of plants, rocks, leaves, birds, animals or insects and a whole lot of fun without spending a fortune. This week, Big Game Gear is featuring outdoor gear which include the Bounty Hunter Metal Detector and Gold Prospecting Kits to encourage kids to go outdoors this Spring Break. Exploring nature is a healthy way to develop little minds while building up little outdoor enthusiast's confidence.
If floating the river is on the agenda for Spring Break this year, Big Game Gear now offers a wide variety of water sport products. From kayaking to rafting and wake boards to water skis, fun in the sun is the ultimate outdoor experience. Towing behind the boat and wading the waters can be an affordable alternative by creating hours of fun. Big Game Gear now offers paddles, inflatable boats or even pool floats to enjoy the water. A college student named Trey Chambers says, "I can't wait to float the river this Spring Break. I already got all of my gear from Big Game Gear."
Planning a cheap spring break requires very little planning, especially when one can get everything needed at reasonable prices at BigGameGear.com, without leaving the comfort of home. Whether it's fishing, camping, marine or anything else you might need you'll find it all and money savings discounts too.
BigGameGear.com is an easy-to-use yet comprehensive site that puts it all in one place – outdoor gear at great prices, information and outdoor education, giving back to organizations, amazing deals, and an experience shopping for the great outdoors. An additional enhancement and probably the greatest benefit is the Give Back Program. Here the consumer can enter a designated organization code at checkout and at no cost to the consumer; a portion of the total sales supports their particular organization of choice.