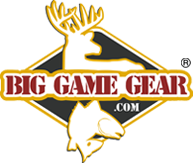 Our consumers demand and deserve fun in the sun and some family vacation time.
(PRWEB) March 13, 2013
Multiple categories have been added to Big Game Gear's water sport lineup and it is growing daily. Charles Simpson comments, "Our consumers demand and deserve fun in the sun and some family vacation time. With the hour spring forward this past weekend, it gets all of us in the mood and thinking about summer vacations." In addition to having products at great everyday low prices, Big Game Gear offers many different venues for whatever outdoor passion presents itself.
Various categories recently offered at Big Game Gear and a brief description of what can be found in each category can be seen below:
Kayaks/Boats/Rafts – Now providing Raft Mounts, Paddles, and Accessories one needs to go Kayaking. Now have car top carrier kits needed to haul large boats around. Atwood Marine, Bartwood Marine, Intex, KwikTek, RAM Mount, ROLA, Seatle Sports, and Zodiac Bombard brands.
Ski/Wakeboard/Tube Tow Ropes and Water Skis – AIRHEAD Sports and Full Throttle know the business of water sports. Enjoy brief surges of speed as the bungee rope stretches and contracts. It reduces wear and tear on tubes and riders too, by absorbing sudden jerks from slack in the line.
Wakeboard – Still want to enjoy the snow a little longer? Riders stay on edge, get more speed into the wake and stomp landings without slipping out. The removable center fins provide tracking. The side fins are curved and angle outwards at 11° to provide extra edge hold and a loose feel in neutral. The continuous rocker is fast and forgiving with smooth pop. CLUTCH is AIRHEAD's most supportive binding, designed for demanding riders. A great fit without pressure points is guaranteed by the upper and lower double cinch lace-up system, 5 independent lace eyelets, and adjustable toe strap. The orthotic footbed offers a perfect combination of support and cushion. Inflatable snow tubes and toboggans are also now available.
Towables/Inflatables – Outdoorsman everywhere want to lounge, relax, or tube down the river, and Big Game Gear has a wide variety of inflatable's to attract any poolside junkie.
Whatever the consumer is looking for regarding outdoor fun and boat maintenance is now available at Big Game Gear. Check back daily as outdoor gear is always being updated. Big Game Gear is proud to offer some of these core brands as an addition to their current product mix for those consumers looking for water sports and safety: Kidder Life Jackets, Rave Sports, Sevylor, Sportsstuff, Adventure Medical Kits and much more.
Big Game Gear, premiere outdoor gear company, is an easy-to-use yet comprehensive site that puts it all in one place –outdoor products at great prices, information and outdoor education, giving back to organizations, amazing deals, and an experience shopping for the great outdoors.
READY-AIM-SHOP at http://www.BigGameGear.com TODAY!