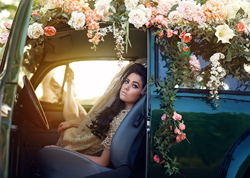 DALLAS (PRWEB) November 12, 2018
Greater Than Gatsby, a market leader in digital photography editing tools such as Photoshop Actions and Lightroom Presets, announces it's annual Black Friday Sale, it's biggest ever! Gatsby customers can get 60% off their purchases during the Black Friday sale period, which lasts through the month of November.
Our best deals are the already massively discounted complete bundles. On Black Friday, customers get to take an additional 60% Off, bringing the total savings to 85% on The Complete Actions Bundle and a total savings of 80% on The Complete Presets Bundle.
The Complete Actions Bundle includes every Photoshop Action collection in the store and totals over 875 actions:
The Painterly Portrait Collection
The Innocence Collection
The Three Nails Collection
The Newborn Collection
The Carving Tree Collection
The Woodstock Collection
The Radiance Collection
The Editorial Collection
Clean Workflow
The Complete Presets Bundle includes every Lightroom Preset collection in the store and toals over 320 presets:
The Golden Hour Collection
The Wedding Collection
The Innocence Collection
The Newborn Collection
Darkroom Film Collection
Watercolor Film Collection
Hitchcock Film Collection
Clean Workflow
The Black Friday Sale period for Greater Than Gatsby starts on Monday, November 12th and runs through the end of November.