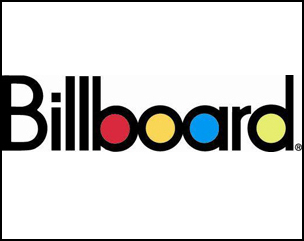 Los Angeles, CA (PRWEB) February 23, 2007
Children Uniting Nations, Billboard and Lil' Kim will host an exclusive and elegant Awards Viewing Dinner, After Party, and Silent Auction. Following the viewing dinner, there will be an after-party with performances by Ruben Studdard, Lil' Kim, Diana DeGarmo, DMX, Darryl "DMC" McDaniels and more. Later on in the night, more stars like Eve, Bow Wow and Blu Cantrell will arrive and join rock tribute band AD/HD rocking the mic for a good cause and singing chart-topping 80's hits from AC/DC, Guns N Roses, Billy Idol, Whitesnake, Pat Benatar, Duran Duran and more.
Where:
The Music Box @ Fonda
6126 Hollywood Blvd.
Los Angeles, CA 90028
When: Sunday February 25th
3:30 PM Viewing Dinner Media Check-In
4:00 PM - 5:30 PM Red Carpet Appearances
8:15 PM After Party Media Check- In
9:00 PM - 12:30 AM Red Carpet Appearances
Who:
Lil' Kim, Bow Wow, Ruben Studdard, Diane DeGarmo, DMX, Darryl 'DMC' McDaniels, DJ Spinderella, Dennis Hopper, Blu Cantrell, Tyler Hilton, Erik Palladino, Daniel Cage, Farnsworth Bentley, Aaron Carter, Nick Carter, Cindy Margolis, LaToya Jackson, AJ McLean, Joey Fatone, Shar Jackson, Tyrese, Tyson Beckford, Tara Reid, Rosie Perez, Radha Mitchell, MC Lyte, Jane Seymour, James Keach, Fran Drescher, Tommy Davidson, Bruce Davison, Adam Kowalczyk, Larry Birkhead…more to come!
RSVP Contacts:
Angela Salomon, 917.204.6735, angela@bmfmedia.com - MEDIA
Amy Balsam 917.224.4343, amy@in2itmedia.com - CELEBRITY
**If you cannot attend, B-Roll and photos from the event will be available. Please let me know if you require this.**
About Children Uniting Nations
Children Uniting Nations has the largest and most far-reaching mentoring program for Los Angeles foster children. Their Oscar® night celebration serves as the primary media awareness and fundraising event for the program. CUN has made tremendous strides by encouraging legislation to improve foster care and adoption laws; introducing legislation to forgive student loans in exchange for mentoring, and expanding their mentoring training. The CUN mentoring program is proving to bring down teen drug use and pregnancy in foster children, to improve self-esteem and to significantly increase the number of foster children who complete high school and college. Many well known actors and performers are involved with CUN and serve as Goodwill Ambassadors for the cause. This list includes Chaka Khan, Wilmer Valderamma, Tracey Edmonds, Lil' Kim, Stephen Dorff among many others.
###