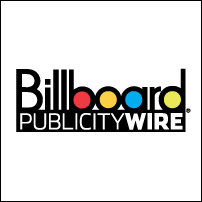 Publicity and Online Visibility for All
NEW YORK, NY and LANHAM, MD (PRWEB) October 5, 2006
Billboard, the world's most trusted source of music, video and digital entertainment news, charts, reviews and analysis, and Vocus, Inc., (NASDAQ: VOCS), a global leader in on-demand software for public relations and corporate communications, today announced plans to launch a major music and entertainment business promotion and marketing online press release service on October 24th. Billboard Publicity Wire will combine Billboard's music and entertainment industry influence and expertise with Vocus' proven PRWeb service, the pioneering leader in search engine optimized (SEO) and social media press release distribution.
Although exposure is critical to success in the entertainment business, the high cost of traditional marketing has made generating widespread publicity beyond the reach of many independent artists, labels and emerging companies. As its slogan, "Publicity and Online Visibility for All" suggests, Billboard Publicity Wire offers direct-to-consumer distribution at a price that makes it suitable for everyday marketing and not just major announcements.
"Billboard Publicity Wire was created to give everyone in the entertainment business a highly effective yet affordable way to generate publicity and online visibility," said John Kilcullen, President and Publisher of Billboard Information Group. "Given the low cost and guaranteed distribution of our service, we believe that issuing a press release via Billboard Publicity Wire will become standard procedure for major and indie publicists."
Billboard Publicity Wire will use Vocus' specialized team of PRWeb editors and proprietary SEO tools to help ensure that its customers' news receives maximum exposure. Press releases will be indexed by major search engines and published on myriad news and entertainment sites including Yahoo! News, Billboard.biz, eMediaWire and PRWeb. They will also be delivered through more than 20,000 PRWeb RSS feeds that collectively reach millions of consumers and thousands of journalists daily. The service will also produce and distribute podcasts that can be attached to press releases with photos and electronic media kits.
"Billboard Publicity Wire will level the playing field for artists, labels, venues and other customers of all sizes," said Rick Rudman, President and CEO of Vocus, Inc. "Using PRWeb as the backbone of the service further validates its position as the leading platform for SEO press release distribution and social media visibility."
Billboard Publicity Wire press releases will be search engine optimized and enabled with such advanced features as blog trackbacks and Technorati tagging. Each release will be able to be categorized geographically and tagged with up to ten subjects and genres. Customers can elect to receive detailed distribution reports that show how many times their releases were accessed, downloaded and printed; the most popular search terms used to find their releases; and a geographic breakdown of readers.
Billboard Publicity Wire will launch on October 24th. It will be accessed via Billboard.biz and Billboard.com. For more information, and to sign up to be notified by e-mail when the service launches, visit http://billboardpublicitywire.prweb.com.
About Billboard
Now in its 111th year, Billboard is the world's premier weekly music publication and a diverse digital, events and brand, content and data licensing platform. Billboard publishes the most trusted charts and offers unrivaled reporting about the latest music, video, gaming, media, digital and mobile entertainment issues and trends. Billboard is the flagship property for the Billboard Information Group, which also consists of Billboard.biz, Billboard.com, Billboard Chart Alert, Billboard Information Network (BIN), Billboard Directories, Billboard Books, Billboard Licensing & Events and Radio & Records. Billboard's many strategic partners include Fox-TV, Microsoft, Hands-On Mobile, Reuters, Sirius Satellite Radio, Telemundo, Univision Radio, ABC Radio Networks, Azteca America, BigChampagne and Billboard sister companies Nielsen SoundScan and Nielsen Broadcast Data Systems. These partnerships leverage Billboard's proprietary data, charts and information resources to develop broadcast entertainment, digital and mobile platforms and contextual commerce applications that expand Billboard's franchise and consumer reach.
About Vocus, Inc.
Vocus (NASDAQ: VOCS) is a leading provider of on-demand software for corporate communications and public relations. Our web-based software suite helps organizations of all sizes manage local and global relationships and communications with journalists, analysts, public officials and other key audiences. Our software helps customers manage media relations, news monitoring and analysis, interactive email campaigns, online newsrooms, and government relations activities. Vocus software is delivered as an easy-to-use and cost-effective annual subscription, with no need for internal hardware, software or IT support. Our software is currently available in five languages, and is in use by customers around the world. Vocus is based in Lanham, MD with offices in North America, Europe and Asia.
This release contains "forward-looking" statements that are made pursuant to the Safe Harbor provisions of the Private Securities Litigation Reform Act of 1995. Statements that are predictive in nature, that depend upon or refer to future events or conditions, or that include words such as "may," "will," "expects," "projects," "anticipates," "estimates," "believes," "intends," "plans," "should," "seeks," and similar expressions. Forward-looking statements involve known and unknown risks and uncertainties that may cause actual future results to differ materially from those projected or contemplated in the forward-looking statements. Forward-looking statements may be significantly impacted by certain risks and uncertainties described in Vocus' filings with the Securities and Exchange Commission.
###