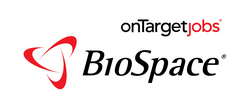 Every time we have been to a BioSpace Career Fair, we have had excellent service and a very positive experience. We have always come away with many good résumés and potential candidates
Englewood, CO (Vocus) February 18, 2009
BioSpace.com, the world's most-visited, industry Web site for life science careers and industry resources, will host a number of bioscience Career Fairs this year. These annual, networking opportunities attract thousands of dynamic employers and qualified job seekers within the life sciences.
Biotech Beach Career Fair in La Jolla, Calif., and the Genetown Career Fair in Boston, Mass., are both expected to draw more than 1,000 research, laboratory, sales, marketing and business development professionals across the biotechnological, pharmaceutical and medical device industries.
The Biotech Beach event is scheduled for February 23 and will host such companies as Allied Path Inc., Baxter and Illumina. The Genetown Career Fair will be February 26 and will feature such employers as Vertex, the Dana-Farber Cancer Institute and the Broad Institute of MIT and Harvard.
"BioSpace.com has produced and managed more than 200 life-science-industry Career Fairs over the last decade," said Wes Crews, Executive Vice President and General Manager of BioSpace.com. "These Career Fairs play a crucial role in personally connecting life-science professionals with recruitment, human resources and hiring managers across the industry."
BioSpace Career Fairs are recognized as the industry's premier recruitment events for top companies such as California-based Metabasis.
"Every time we have been to a BioSpace Career Fair, we have had excellent service and a very positive experience. We have always come away with many good résumés and potential candidates," a Metabasis representative said at a recent Career Fair.
Click here to view videos of past career events.
About BioSpace (http://www.biospace.com):
BioSpace.com is the leading online community for life science careers, news and other resources. For more than two decades, BioSpace has helped accelerate recruitment, communication and discovery among business and scientific leaders in the biopharmaceutical market. This online community offers unparalleled resources for targeted recruitment, product advancement, investment, event coordination and other opportunities within the life sciences.
An onTargetjobs Inc. company, BioSpace.com powers DeviceSpace.com and ClinicaSpace.comThese portals are online communities for medical device and diagnostics and clinical research professionals, respectively.
Press Contact
Heather Sharp
Senior Manager, Marketing and Communications
onTargetjobs Inc.
720.833.7363
Heather.Sharp (at) onTargetjobs (dot) com
###